Fidel's condition worsens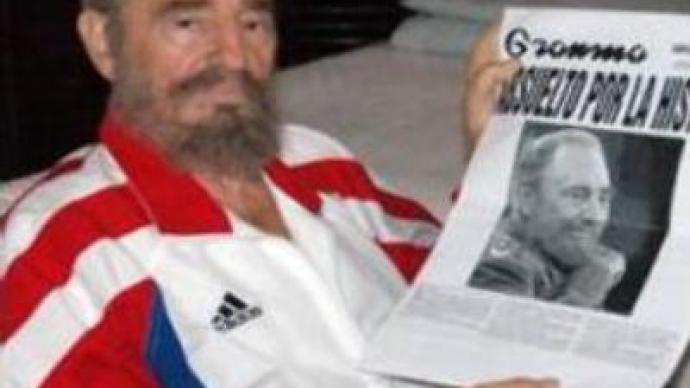 According to Spanish newspaper, El Pais, Cuban leader Fidel Castro is in a serious condition with an intestinal infection, after complications from three failed operations.
There has been considerable speculation about the health of Cuba's 80-year old leader since he underwent surgery in July.He has not been seen in public since then and temporarily handed over power to his brother Raul. In December, Castro missed a military parade in Havana marking fifty years since his return from exile.Spanish surgeon, Jose Garcia Sabrido, who inspected Castro in December said that he did not have cancer, but according to the newspaper his prognosis is "very serious" and he's being fed intravenously.Following the reports about the Cuban leader's illness Boris Martynov, Deputy Head of the Institute of Latin America, shared his view with Russia Today about consequences of eventual death of the 80-year-old leader. He believes it might lead to progressive reforms in Cuba.
"I don't think that the changes which will take place in Cuba can be quick and drastic. We must bear in mind that the Cuban revolution had a patriotic and nationalistic character. Remember also the beginning of the 1990s, when the whole world was speaking about dismantling socialism. At that time I was teaching at Florida International University. There were Cubans there, and all of them were waiting for quick changes in Cuba. Then I told them they had to wait for some time, if ever. I mean to say the patriotic features I was talking about are more likely to cause gradual evolution of the regime rather some drastic changes,"
the expert said.
You can share this story on social media: