'Lie & libel'! Fidel Castro slams report Cuba blocked Snowden flight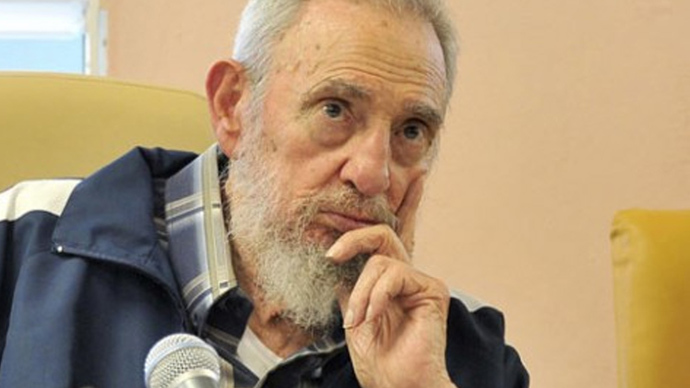 Cuba's iconic leader Fidel Castro lashed out at a report by a Russian newspaper that claimed the country blocked the NSA leaker Edward Snowden's travel to Latin America via Havana. Castro also said he "admired" the whistleblower's actions.
The report by Kommersant on Monday is a "lie" and "libel," Castro said in an official media column published on Wednesday.

"It is obvious that the United States will always try to pressure Cuba... but not for nothing has [Cuba] resisted and defended itself without a truce for 54 years and will continue to do so for as long as necessary," he wrote.

The Russian newspaper cited sources, including one "close to the US State Department," which said Snowden was forced to stay in Russia after the US threatened Cuba with "adverse consequences" should the NSA whistleblower get on board Aeroflot's Moscow-Havana flight.

According to the report, Havana informed Moscow that it would not permit the plane to land if Snowden was on board.

Castro responded by blasting Kommersant as a well-known "counter-revolutionary" and "mercenary" newspaper, alluding that it acts in the interests of the "evil empire" of the United States. He also voiced his support for Edward Snowden's actions.

"I admire the courageous and just declarations of Snowden," Castro wrote. "In my opinion, he has rendered a service to the world having revealed the repugnantly dishonest policy of the powerful empire that is lying and deceiving the world."

It still remains unclear why the former NSA contractor, who is wanted in the US on espionage charges, did not fly to Havana after arriving from Hong Kong on June 23, despite having a flight booked in his name.

Snowden eventually decided to seek asylum in Russia after spending nearly six weeks in a transit zone at Sheremetyevo airport.

You can share this story on social media: