Justice miscarried? Shocking fetus dump case to be tried – for soil contamination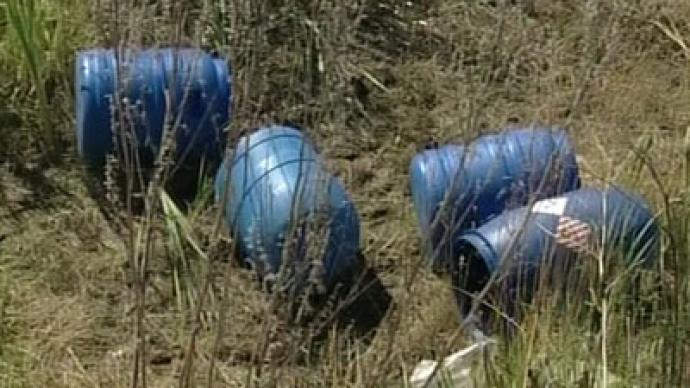 Russian prosecutors have requested a criminal investigation of a massive fetus dump in the Urals region. But the charges surrounding the gruesome incident will only look at the contamination of the soil with formalin, a chemical preservative.
Four canisters containing a total of 248 mummified human fetuses were discovered in the forest in the Russian Urals in mid-July. The bright blue containers are though to have been discarded from a nearby road, after which their lids unlocked and many fetuses spilled out. The investigation suggested that the fetuses, thought to have been either terminated, miscarried or prematurely born around 22-26 weeks into pregnancy, were used for scientific purposes, and the illegal dump was an apparent violation of waste control rules.The tiny bodies were marked with labels leading police to the Urals State Medical Academy, whose director authorities ordered to find out who was behind the dumping.Some ten days after it was made known, police declared that the incident only constitutes an administrative offense, and no criminal case will be launched.However, on Monday it was announced that prosecutors requested that police launch a criminal case into the incident. The charge: soil contamination.Formalin, which the canisters contained, is known for its toxicity and volatility.Meanwhile, Yekaterinburg activists have sent a letter to Russia's Prosecutor General demanding another investigation into the incident. The organization, calling itself "Happy Childhood in Family," says it takes issue with the case's qualification as simply a violation of medical waste procedures."For us children's bodies are not waste. They deserve to be buried properly, just like any other deceased person," said the head of the organization.The activists refer to Russian legislation, which defines the medical criteria of premature delivery as 22-37 weeks."We want to expose that this incident not just gruesome and horrible, but also contradicts the law, and thus is subject to criminal investigation," the statement said.
You can share this story on social media: