Ferry deaths trial to resume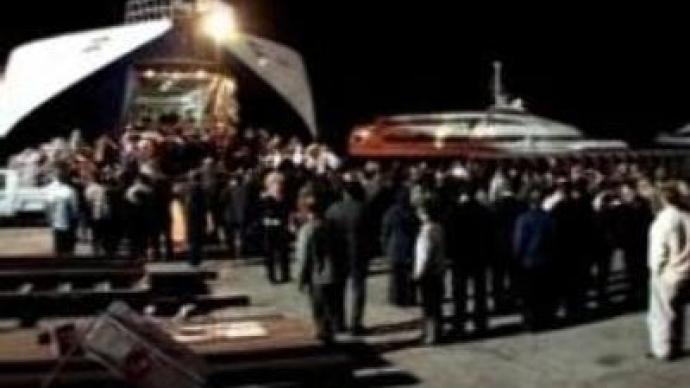 Egyptian officials are to resume the trial of six people charged with the manslaughter of more than 1,000 ferry passengers. They died in February when their boat sank off the resort of Safaga.
Only 388 people, most of them Egyptian workers, survived after the ship sank in the
Red Sea
.It was crossing from the port of Duba in Saudi Arabia to Safaga in Egypt, where the hearing is taking place. The trial will continue without three of the six defendants. One of them is the owner of the ferry, who left for the
UK
shortly after the disaster. A parliamentary investigation found the ship did not have enough lifeboats on board.
You can share this story on social media: