FBI suspects Russian diplomat of spy recruitment through cultural exchange
The FBI suspects the head of a Russian cultural exchange program in Washington of recruiting young Americans as spies, organizing their trips to Russia. The accused diplomat is perplexed by the claims, lamenting a return of Cold War rhetoric.
Russian diplomat Yury Zaitsev who heads the exchange program in the US capital has been flagged by American authorities as a possible spy recruiter.

A leak about the investigation Zaitsev has been published by several US media outlets, including the internet version of the Washington Post and leftist web media outlet Mother Jones. 
The unnamed sources in the FBI told journalists that Zaitsev and his associates have organized expenses-paid visits to Russia for about 130 American citizens, mostly nonprofit workers, business people and political aides. 
For certain visitors, the Russian side absorbed transportation and accommodation charges, though the Americans do not have information confirming that Zaitsev personally accompanied any of the visitors on their trips to Russia.

The FBI claims the center's executive has been preparing files on those visiting Russia and could potentially be paving the way for future recruiting of the participants in the exchange program.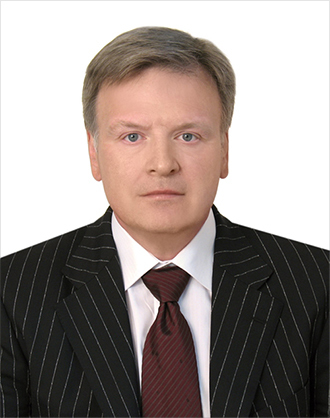 There is no mention of any solid proof in favor of this theory. The only apparently suspicious moment in center's work is that in certain cases the Russian side covered transportation and accommodation expenses.
The Russian government has received the news with perplexity, saying that the "allegations have nothing to do with reality."

"We believe that these media publications and the actions of the US authorities are unfriendly and are aimed at aggravating the situation in the area of international humanitarian cooperation," the Russian Foreign Ministry said in a statement.

Russia urged US authorities to distance themselves from the "malicious attempts to cast a shadow on the activities" of the Russian Centre for Science and Culture in Washington.

"We expect that in further comments on this issue, the US will reiterate its commitment to a progressive course of joint work in this area," the ministry said.

After the incident, Russian diplomats said that Cold War rhetoric had again become come part of bilateral relations.
"It's a shame that the Cold War echoes from time to time in Russian-American relations," Zaitsev said, exclusively to ITAR-TASS. "Someone must be itching to drop an iron curtain between our countries again," he said.
The services promoted by the Russian Center for Science and Culture are "absolutely overt" and no less transparent than similar US programs promoted in Russia, Zaitsev stressed.
"Detailed information on our programs and projects can be found on our website," he said (rs.gov.ru, in Russian).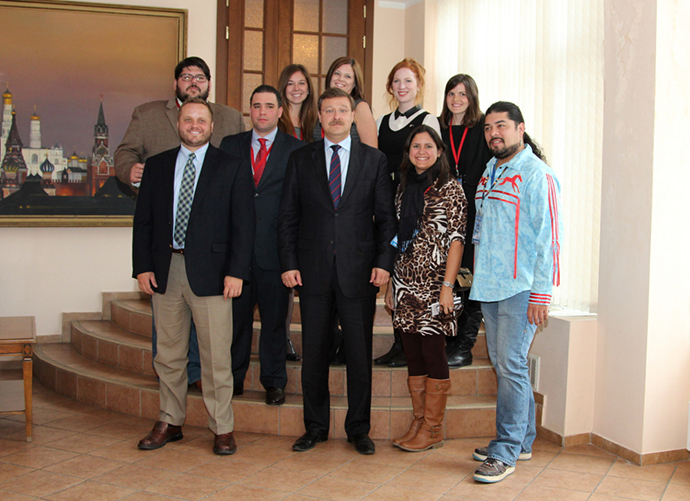 In the meantime, FBI agents interrogate exchange program participants, asking them to describe their activities in Russia. Participants of the exchange programs confirmed to Mother Jones they have received official notifications from the FBI in regard of Zaitsev and his activities.
'Spy scandals are the simplest thing to resort to'
Zaitsev himself has called the ongoing investigation "a kind of witch-hunt." He maintains the FBI is "chasing the boys and girls" who visited Russia, demanding they reveal what they were doing during the visit.

"There is a process underway to create fear of Russia in the American society... I believe this is simply unacceptable," he said.
RT managed to catch up with the diplomat, who said he was waiting for some official reaction from the Americans. 
"Spy scandals are the simplest thing to resort to. Does this have to do with the current NSA scandal? Are they trying to say that everyone who travels to Russia is being watched, their emails monitored, that if you make a step towards Russia, we'll know and say that you have been recruited by Russia, by some unknown organization. God knows where or how? I just can't believe a thing like this would cross someone's mind," Zaitsev told RT.
"Of course we are not spies. We are doing the job we've been tasked with. The task of bringing closer, in my view, Russian and American nations, that allows forging relationships and mutual understanding, to surpass those misunderstandings that emerge from the relations we have inherited from the past."

FBI spokesman Jason Pack declined to comment on the issue. But an unknown special services representative has hinted that the US authorities might ask Yury Zaitsev to leave the country, ITAR-TASS reports.
Russia's Rossotrudnichestvo (Federal Agency for the Commonwealth of Independent States, Compatriots Living Abroad and International Humanitarian Cooperation), which deals with cultural exchanges globally, was created in 2008 and is currently headed by politician and diplomat Konstantin Kosachev. The body is represented in 77 countries in 59 special centers of Russian culture and science and within 18 national diplomatic missions.