Fate of German couple suspected of abandoning kids unknown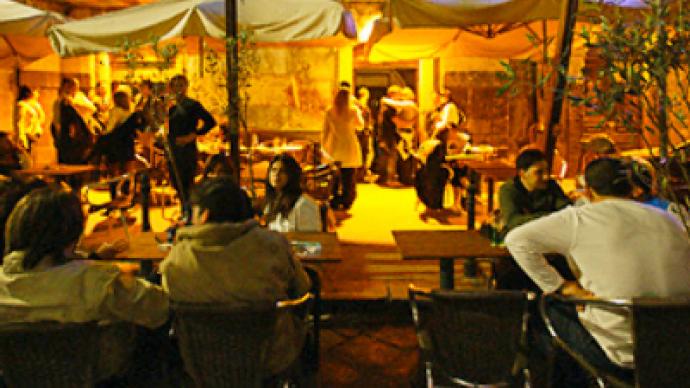 Police are hunting for a German couple who disappeared after leaving their three children in a pizzeria in the Italian city of Aosta. Rivers are being searched to rule on whether they have committed suicide.
Police officials said that in the car that belonged to the couple, they found a woman's diary that told about the family's financial difficulties, and the man's drug abuse problems.
Authorities suspect suicide, but say that running off is also a possibility. Still, the couple left all their identification documents behind, and apparently had no money with them.
Witnesses report that the couple had dinner in the pizzeria on Sunday evening, then left to smoke and never returned. The man and woman abandoned their three children: a baby of six months, a toddler of about two years, and the eldest no older than six.

Police have already found the children grandmother in Germany. At the moment, Italian social services are looking after them.
The couple is thought to have arrived in Italy through the Great Saint Bernard Tunnel on April 14. Two days later, they were seen in a supermarket here in the capital of the northwest Italian region of Valle d'Aosta.
You can share this story on social media: