Fatah delegates accuse leadership of corruption in chaotic conference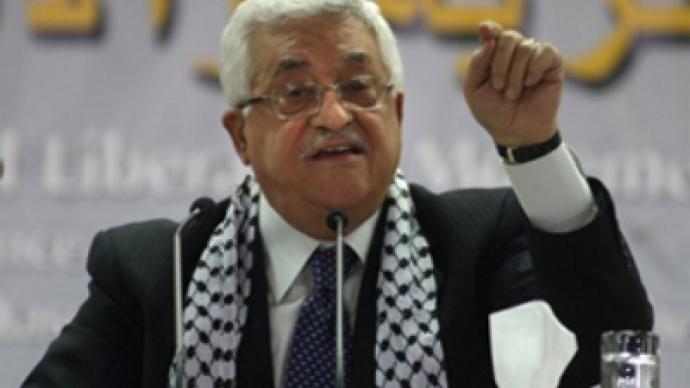 The first Fatah conference in 20 years nearly disintegrated into fisticuffs on Wednesday as angry delegates demanded records of the corruption-ridden movement's finances.
At the conference younger participants also accused veteran functionaries of stacking the conference with outsiders to ensure their reelection.
The atmosphere among the 2,200 delegates was so chaotic and acrimonious that the Fatah leadership announced that the conference would not end on Thursday as planned, but would continue "a few more days" so as to permit all sides to be heard.
The object of the gathering had been to rejuvenate the tattered image of Fatah in order for it to overcome its arch-rival Hamas in the elections next year, and resume its role as a mainstream movement that speaks for all Palestinians. However, the recriminations and lack of any seeming consensus in the conference's first two days have undercut Fatah's leadership aspirations. Had it not been for the intervention of Palestinian President Mahmoud Abbas, who is also the head of Fatah, Wednesday's meeting would have "exploded into violence and anarchy", delegates told The Jerusalem Post. Journalists were ordered out of the conference hall as exchanges grew more heated.
King Abdullah of Saudi Arabia sent the conference a message warning that intra-Palestinian differences were more damaging to the cause of a Palestinian state than Israel. "I can honestly tell you, brothers, that even if the whole world joins to found a Palestinian independent state it will not be established as long as the Palestinians are divided."
One of the delegates, Hussan Khader, who was sentenced to five years in an Israeli prison, rose to demand a detailed report by Fatah's top decision-making body, the Central Committee, of its activities since the last conference 20 years ago, particularly its expenditures. He, like many other younger Fatah members, have accused the "old guard" of the Fatah leadership of building luxurious villas for themselves with foreign aid money and of ensuring that relatives received remunerative appointments.
President Abbas, himself a prominent member of the old guard, replied that his lengthy opening statement to the conference should suffice as an overview of the Central Committee's activities over the past two decades. Khader told reporters afterwards that he had objected and that Abbas had ordered him to sit down. "He said, 'either you stop or leave'."
It is precisely such charges of corruption and the leadership's failure to provide a transparent response that has shattered Fatah's standing among many ordinary Palestinians. Farouk Kaddoumi, one of the founders of Fatah along with the late Yasser Arafat, released a statement on Wednesday accusing the Fatah leadership of getting rich at the expense of the people. "Have you ever heard in history about revolutionary leaders who possess, along with their sons, millions of dollars and sterling pounds?" he asked. Kaddoumi himself has refused to attend the conference since it is being held in the West Bank city of Bethlehem, under Israeli occupation.
Another point of dispute was caused by the fact that Fatah leadership elections – one of the main goals of the conference – were to proceed without a large number of delegates. Some 400 Fatah members were unable to attend because of a Hamas travel ban. The Jerusalem post quotes one delegate as saying that some senior Fatah officials had appointed their drivers, secretaries and neighbors as delegates so that they could vote for them in party elections.
"This shows that Fatah is not serious about reforming itself or injecting young and fresh blood into its institutions," cites the paper.
The conference has been so taken up by organizational infighting that it has devoted little serious debate to major issues such as policy towards Israel and the peace process. Abbas, in his opening address, stressed his desire to reach a political agreement with Israel, although he reiterated the Palestinians' right to "legitimate resistance" should negotiations fail. Other delegates, however, have taken a much more militant line in press releases and briefings to journalists, some even calling for Israel's destruction.
Abraham Rabinovich for RT
You can share this story on social media: