Mixed families in UK 'separated from one another' due to migration rules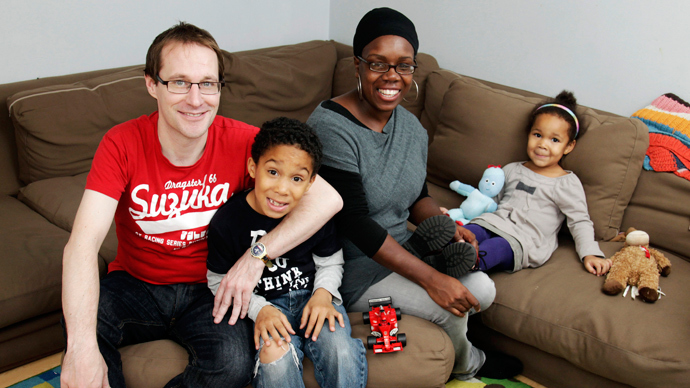 Thousands of families in the UK have been split up because of the changes to migration rules established last July, which demand an income threshold for anyone sponsoring a visa for a non-EU spouse. The rules are to be discussed in parliament on Monday.
The UK's new family migration rules are said to be among the toughest of their kind in Europe. A minimum salary of 18,600 pounds is needed for anyone sponsoring a visa for a non-EU spouse. The Home Office claimed new UK immigration laws were established to reduce the financial burden on social services and bring UK immigration rates down. Critics insist the threshold is disproportionately high.

Although the High Court described the draconian rules as "onerous and unjustified" in early July, the law remains unchanged.

Meanwhile, according to the figures cited by Migrants' Rights Network, there has been a steep reduction in family members joining their spouses in the last five years.

The debate in parliament is also set to discuss findings of the All-Party Parliamentary Group on Migration's family migration report, which called for an independent review of the rules. The report stated that the introduction of a new minimum income requirement for those seeking to sponsor a non-EEA partner and any children may have led to family members being "unnecessarily and unfairly separated from one another."

Guy Bailey and his wife Stacey got married and lived in England for three years, then moved to Stacey's native America before finally deciding to go back to the UK, just in time for their son to go to school. But Stacey, a US citizen, is now unable to join her family in the UK until her husband is earning the minimum income threshold for six months.

"I don't know how you'd begin to explain to a five-year-old that these people think your mum shouldn't be with you because she wasn't born here. Vincent just thinks Stacey is looking after his toys and packing them up into boxes for him. It's a white lie but it helps him make sense of what's going on," he told The Independent.

During the course of their inquiry, the APPG migration committee received up to 300 submissions from affected families, charities, lawyers, businesses and MPs. "We were impressed by both the amount of evidence we received and its weight," members of the APPG said.

"We found that, in today's internationally connected world, British citizens who are seeking to build a family with a non-EEA national – including from the USA and from Commonwealth countries such as Australia, Pakistan and India – are being prevented indefinitely from living together in their own country."

According to the report, in many cases children, including very young kids, had been separated from a parent, "with potentially severe effects on their future development."

On top of it, on the basis of evidence the commission received, the adult dependent relative route also appeared to be closed.

"With the new rules brought into force, British people and permanent residents who may wish to care for a non-EEA elderly parent or grandparent at their own expense in the UK now appear unable to do so."

With the new requirements, EU nationals are taking advantage of less restrictive rules relating to their family life in the UK than those affecting British citizens.

You can share this story on social media: