Copycat breakthrough: fake IKEA store in China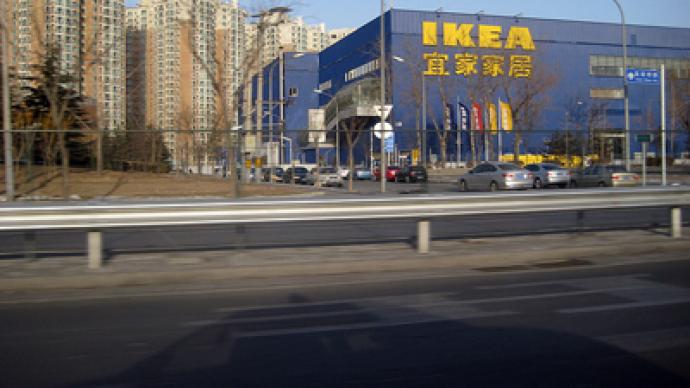 A Chinese store named "11 Furniture" is one giant 10,000 square meter copycat. It has taken the brand design of the Swedish furniture giant IKEA from the color scheme down to its small free pencils.
The four-storey outlet is located in the district of Kunming City in southwest China, reports Reuters. It has mock-up rooms, rocking chairs and a cafeteria-style restaurant like IKEA, although Swedish meatballs and salmon have been replaced with local braised minced pork and eggs on the menu. The shop's name – "Shi Yi Jia Ju" in Chinese – also sounds like the original Ikea's "Yi Jia Jia Ju".The one big difference is that 11 Furniture sells made-to-order products rather than flat-packed do-it-yourself furniture.The shop appears to be raising China's ability to hijack identity of western brands to a whole new level."This is a new phenomenon," said Adam Xu, retail analyst with Booz&Co. "Typically there are a lot of fake products, now we see more fakes in the service aspect in terms of (faking) the retail formats."11 Furniture's owner could not be reached for comment. Meanwhile IKEA, which has nine stores in China and plans to open an average of one to two new ones each year, said it is highly concerned about its competitor."IKEA is one of the biggest home furnishing companies in the world – protecting IKEA's intellectual property rights is crucial," Ikea China said in a statement.The revelation follows last month's news of fake Apple Store outlets in Kunming, which looked exactly like the real ones and sold genuine if unauthorized iPhones, Macbooks and other widely popular Apple products. Some of the employees reportedly thought they were really working for the gadget giant.
You can share this story on social media: