Deep penetration is magic formula for Facebook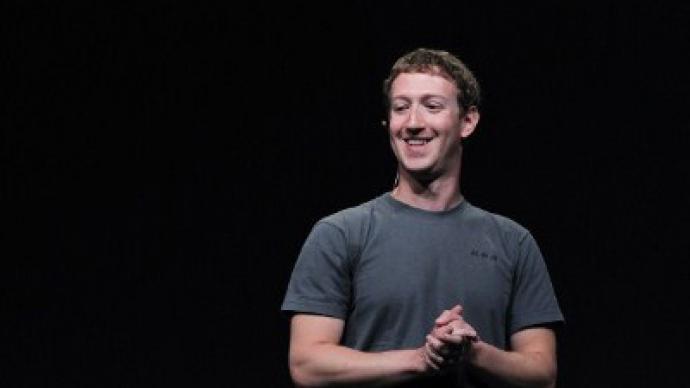 Facebook has launched its own political committee to strengthen its lobbying clout on Capitol Hill, and spread campaign cash for coming elections.
On Monday, Facebook filed paperwork with the Federal Election Committee to form a Political Action Committee called FB PAC. It now joins other technology companies, such as Apple and Google, in conveying the importance of the digital economy to lawmakers. "FB PAC will give our employees a way to make their voice heard in the political process by supporting candidates who share our goals of promoting the value of innovation to our economy while giving people the power to share and make the world more open and connected," a company spokesman told The Hill newspaper.The world's biggest social networking site has spent US $550,000 for the fiscal year 2011 on lobbying, a significant increase on the $350,000 spent in 2010, the Huffington Post reports.Executives at Facebook gave no details about their political action committee and did not specify whose campaign it would make contributions to.However on Monday, Facebook held a town hall-style meeting featuring top House Republicans, hours after LinkedIn held a similar meeting with President Barack Obama.Founded in 2004, Facebook began lobbying in 2008, hiring former officials from both Republican and Democratic parties. At first the company hired Ted Ulloyt, a George W. Bush loyalist.Then, Facebook was joined by the Obama administration's Marne Levine and Louisa Terrel.In June, the company was joined by former President George W. Bush's deputy chief of staff, Joel Kaplan, who headed Facebook's Washington office.Joe Lockhart, a former spokesman for President Bill Clinton's administration was also recruited that month.Hiring GOP consultants helps Facebook establish cozier ties with the conservative stalwarts the National Federation of Independent Business and the US Chamber of Commerce, the Huffington Post notes.
Stupefy the Spotify
Facebook is expected to lobby against onerous new privacy regulations such as a ban on any targeted online advertising without the user's consent.Facebook has recently faced criticism from the British Parliament over its privacy settings and an increasing volume of questions from lawmakers about the effect of its practices on its customers.Facebook said it had hired ErikaMann, a former member of the European parliament from Germany, will head a new Brussels office for Facebook and serve as lead spokesperson with EU institutions.The company will now to appear before a British Home Affairs Select Committee on "policing large-scale disorder."Last week, company's CEO and founder Mark Zuckerberg unveiled new additions to his creation, such as Timeline and services like Hulu videos, Zynga games, Spotify and others. These services allow Facebook to monitor the services' recent visitors. The information is then saved in cache memory.Soon after, Australian technologist Nik Cubrilovic sparked a stir when he discovered that Facebook tracks users' visits to other websites even after they log out of the social network. While Facebook denies that it tracks user across the web. However, the fact that it collects more personal data makes it more appealing to the advertisers for whom the world' biggest social network may become a Klondike. "Advertisers will be given access to the desired public and they will be ready to pay more. Even though it will cover less people, the ads will reach their desired target," Oleg Nazarov-Bruni, a CEO at Unikom marketing agency, told the Moskovskie Novosti newspaper.This may double Facebook's advertising revenues and reach US $17 billion by the end of the year, the paper reports, quoting analyst Aleksandr Vengranovich from Otkritie financial corporation.
You can share this story on social media: