Expected tsunami appears to be small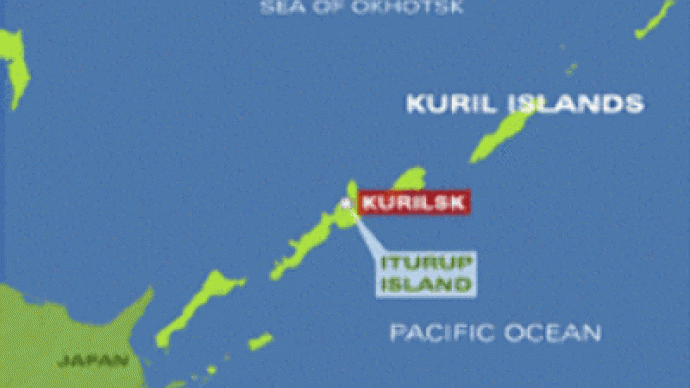 A small tsunami has hit Russia's Far East and Japan after an earthquake struck with a magnitude of 9.5. Rescuers began evacuating people in the South Kuril Islands in Russia's Far East after warnings of a tsunami.
The earthquake struck close to the Russian Iturup Island on Wednesday at 1415 Moscow time (1115 GMT). The tsunami hit Japan's Island of Hokkaido and the main island of Honshu, with waves smaller than expected. The second wave of about 20 centimetres hit the southwest port of Kurisho a few minutes later.Thousands of residents were told to flee to higher ground. So far there have been no reports of any damage or injury.Tatyana Ivelskaya, head of the Tsunami Department in Yuzhno-Sakhalinsk, told Russia Today:
"The tsunami alarm is on; the earthquake took place at 9:16 local time in the area of Sanashire Island in the Pacific Ocean. It is rather far from here. A strong earthquake happened in the central range of the Kurils. The Tsunami was 7,8 magnitude. Now we are expecting a wave to approach Shikotan Island. When we get information about its height, we will decide, whether the alarm is on or off. But there is a positive factor here. There is an ebb tide now; the wave is spreading to several directions."
Gennady Dobrukhin, head of the region's administration told us what precautions have been taken:
"About 10 p.m. local time the regional emergency ministry department got tsunami warning. Having got the information about approaching Tsunami, they took the following measures: the llocals were warned by the mass-media including TV, police groups were sent to the potentially dangerous areas. They had loud speakers to inform the locals they have to move to the upper part of the village which is safe. Police detachments also blocked roads to prevent traffic from going into dangerous areas. Tractors were removed from the lower part of the village to the upper one,"
Mr Dobrukhin said.
Georgy Galitsin, who heads the Institute of Atmosphere Physics told Russia Today that "
the earthquake may be one of three earthquakes with such magnitude per year throughout the world. So, it is a really serious event, tsunami normally arises out of earthquakes happening in underwater regions."
You can share this story on social media: