Ex-PM of Kosovo to stand trial in the Hague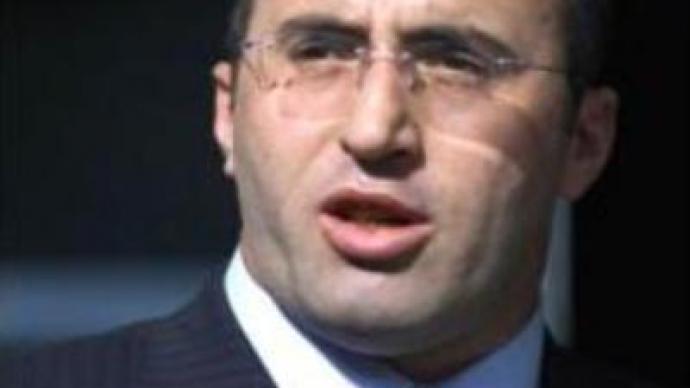 The former Prime Minister of Kosovo, Ramush Haradinaj, is returning to the Hague to stand trial for war crimes. He was indicted almost two years ago. His trial at the UN Court resumes on March 5.
Ramush Haradinaj served just 100 days as Prime Minister before he was indicted for war crimes by the International Criminal Tribunal for the Former Yugoslavia, at the Hague.He stepped down immediately after being charged with the murder, rape and torture of Serbs, Gypsies and ethnic Albanians accused of collaborating with Serb forces during the Kosovan war.Haradinaj was a senior leader of the Kosovo Liberation Army which is accused of trying to exert control over Kosovo by targeting both Serb and Albanian civilians. He vigorously denies the charges.Haradinaj was granted provisional release in June, 2005. But this is expiring and on Monday he is returning to the Tribunal's detention centre ahead of his March 5 trial.Analysts say, despite the serious charges against him, Haradinaj remains the most influential figure behind the coalition government and is credited with keeping Albanian tempers largely in check.
You can share this story on social media: