Eurozone greenlights more bailout funds for Greece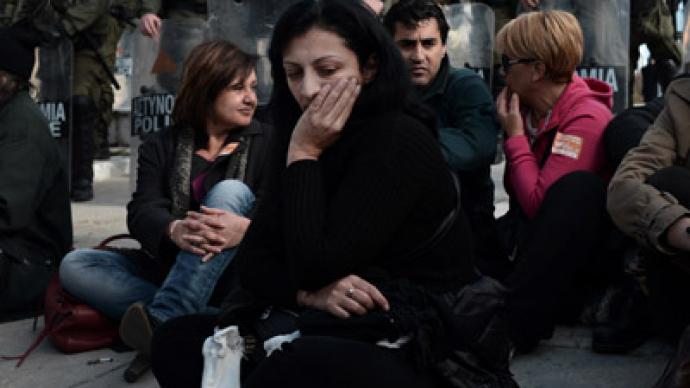 Eurozone finance ministers have approved the release of another €34 billion aid package to Greece after weeks of painful negotiations and amid widespread public discontent at the effect of austerity on the Greek people and economy.
Last month eurozone leaders and the International Monetary Fund agreed to release another tranche to help Greece's struggling economy"Today's decision on the Greek program will remove the clouds that are hanging over Greece," said Olli Rehn, the European Commissioner for monetary affairs. This comes despite the apparent failure of a bond-buyback operation which left the country in need of further financial assistance.It is hoped that this latest loan will prevent Greece from going bankrupt, which could potentially trigger turmoil in the financial markets. Greece will receive a total of €49.1 billion between now and March. The decision by the 17 eurozone members marks the end of a nail biting period for Greece, as it had to convince its creditors that it was fulfilling its side of the bargain. To qualify for the package, Greece had to commit to further austerity measures, including more spending cuts and further tax increases and reduce its debt by buying back its bonds at discount prices.The harsh spending cuts and widespread unemployment have resulted in numerous protests and riots across Greece. In the latest outbreak of violence last month, a demonstration of about 80,000 people spiraled out of control when several hundred protesters hurled rocks and gasoline bombs at riot police, who responded with tear gas and water cannons. Earlier this week Greece agreed to buy back €31.9 billion of its bonds from private investors at a third of their face value. Since the financial crisis at the end of 2009, Greece has been dependent on international rescue loans as its economy continues to falter. Unemployment stood at a record 24.8% in the third quarter of 2012, up from 17.7% during the same period last year. The decision by the eurozone finance ministers comes hours after the 27 countries in the European Union, including non-euro countries like Britain and Poland, agreed to create a single supervisor for their banks, which some believe might pave the way for a fully-fledged banking union. There will also be a further summit late on Thursday devoted to creating a closer financial and political union and avoid future financial crises, which have been so damaging to Greece and other southern European countries.
You can share this story on social media: