Half of European bumblebees in decline, quarter face extinction – study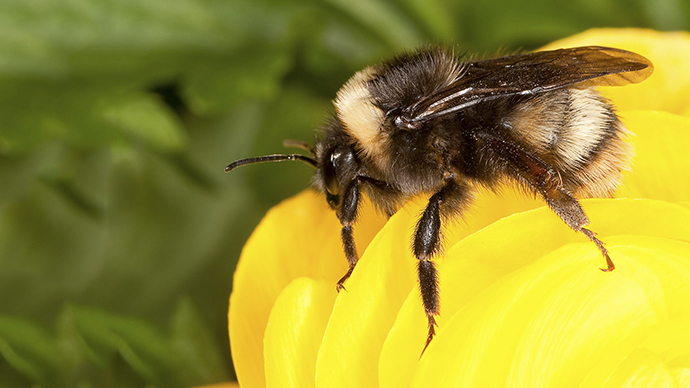 Almost one-quarter of European crops' vital pollinators – bumblebees – could die out in the coming years, as half of the species are declining, a new study says. Citing human factor and climate change, it warns of "serious implications" for agriculture.
A preview of the recent European Commission-funded study, published on the website of the International Union for Conservation of Nature (IUCN) on Wednesday, says it has some "bad news" for Europe's bumblebees.

As much as 46 percent of the 68 bumblebee species living in Europe have a declining population and just 13 percent are increasing in numbers, the study shows. According to IUCN, 24 percent of those species are "threatened with extinction."

The study, which contributes to the European Red List of pollinators and is part of the Status and Trends of European Pollinators (STEP) project, stresses that three of the five "most important insect pollinators of European crops" are bumblebee species.

Bumblebees have for thousands of years played a "critical role" in agriculture as they help crops reproduce by transferring pollen from plant to plant. However, as agriculture and urban development have intensified in recent years and cultivated land has been changed, bumblebees have been hit by the loss of habitat and the loss of their preferred forage, as well as pollution and insecticides.

The population of critically endangered Bombus cullumanus, for example, has declined by more than 80 percent over the last decade alone, according to the study. Once widespread in Europe, the so-called Cullum's Bumblebee now survives only "in a few scattered locations," much due to the mass removing of its favorite clovers from farming practices.

A beef-up in agriculture has also been blamed by the study's authors for the shrinking population of the endangered Bombus fragrans (Steppe Bumblebee), whose native habitat is being "destroyed" in Ukraine and parts of Russia.

Increasing temperatures and long periods of drought brought about by climate change are also responsible for "major changes" in the insects' habitat. Those species living in Arctic and sub-Arctic regions, like the Scandinavian tundra and Russia's extreme north, are vulnerable to a dramatic decline, the study concludes.
'22 billion euro a year'
Scientists have been "very concerned" with the findings of the study, Ana Nieto, European biodiversity officer of IUCN and the study's coordinator, said, adding that "such a high proportion of threatened bumblebees can have serious implications for our food production."

According to Simon Potts, coordinator of STEP, this shows an increasing threat to Europe's "natural capital," an essential part of which is "the contribution of bumblebees to food security and the maintenance of wider plant biodiversity."

The study itself offers an even more striking assessment of this "capital."

Together with other pollinators, bumblebees contribute "more than 22 billion euros [over US$30 billion] to European agriculture per year," according to IUCN.

The EU's top environment official, Janez Potocnik, said the EU has already banned or restricted the use of certain pesticides dangerous for pollinators, but their efforts "clearly need to be scaled up."

Potocnik believes the solution lies in "mainstreaming of biodiversity into other policies" and in raising awareness about the benefits that bumblebees bring.

According to Nieto, the negative trends can be reversed by "protecting bumblebee species and habitats, restoring degraded ecosystems and promoting biodiversity-friendly agricultural practice."

More precisely, such measures may include "increasing the margins and buffer strips around agricultural fields that are rich in flowers and wildlife and the preservation of grasslands."

Calls for awareness of bumblebees' plight come as the EU strategy to halt biodiversity loss remains under review. The previously approved plan, set by EU leaders in March 2010, must be "fully implemented," IUCN has stressed.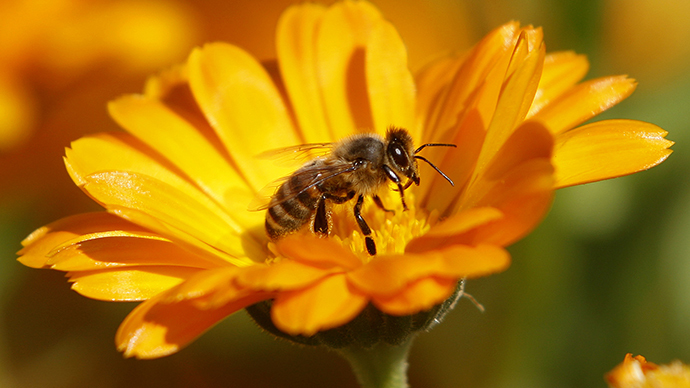 .
You can share this story on social media: