'19th-century' border control plans signal storm in EU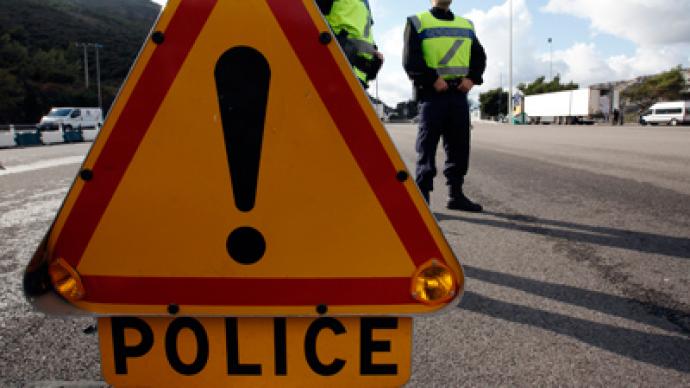 A bill proposed by Germany and France may impose border security checks in EU countries in an attempt to tackle rising levels of illegal immigration. Many worry the new measures could be another nail in the eurozone's coffin.
The draft legislation says that the 25 countries party to the European Schengen agreement may reintroduce border controls for a period of ten days if they feel there is a threat to public order.

European interior ministers meet in Luxembourg on Thursday to discuss the Franco-German proposal; French Minister Claude Guéant is expected to defend the controversial bill.

"The Council is due to approve a roadmap to ensure a coherent EU response to continued migratory pressures," said an EU press release.
Members of the European parliament also carried out a separate vote on Wednesday backing the reintroduction of visa travel for third-country nationals crossing the EU's external frontiers.

The bill has received a mixed reaction among EU leaders, head of the European council Herman Van Rompuy condemning it as a "populist threat" sweeping through Europe.

"Nationalist and extremist movements are on the rise; many of them blame 'Brussels' for bad news," he tweeted on a visit to Romania on Wednesday.

The comments come after the first round of French presidential elections on Sunday where immigration issues took center stage.
Hardline anti-eurozone candidate Marine Le Pen achieved an unexpected 18 per cent in polls.

Current President Nicolas Sarkozy also deplored EU immigration laws, describing the continent as "leaking like a sieve."

"If Europe can't control its borders then France will do so. A Europe that doesn't control its migration flows is finished," stressed the French president.

France restored border security checks with neighboring Italy in April of last year after Rome granted thousands of immigrants from North Africa temporary visas. Denmark then followed suit creating checkpoints on borders with Germany and Sweden.

Illegal immigration from third-party countries into the EU became increasingly problematic during the economic downturn. Over 90 percent of immigrants heading into the eurozone arrive over the Greek border with Turkey. Michalis Chrisochoidis, the Greek Minister for Civil Protection appealed to the EU on Wednesday to tackle the escalating crisis in the country.

''We want obligations from Europe for deals with third-party countries from where migration flows arrive… countries will therefore be forced to reabsorb their citizens, which at the moment they do not do at all," said Chrisochoidis.

France and Germany will 'shoot themselves in the foot'
Concerns have been voiced that a restriction of EU borders would be detrimental to European economies, drastically affecting the tourist industry.Taleb Rifai, secretary-general of the World Tourism Organization said on the sidelines of an EU conference on Tuesday that the proposed bill would be "very damaging" for tourism."The Schengen zone is depriving itself of tremendous potential of more tourists [and] more benefits by actually insisting on procedures and formalities that belong to the 19th century," Rifai said.He then cited the example of Turkey where Russian tourist numbers have doubled since the government agreed on a visa-on-arrival regime in 2009.
You can share this story on social media: