Europe enjoys unseasonably high temperatures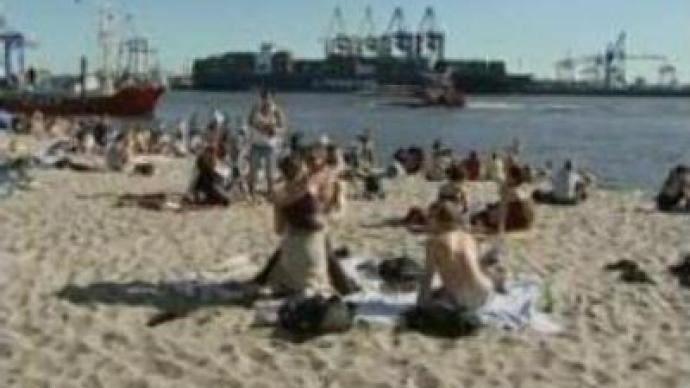 While citizens of Moscow suffer unseasonably cold weather, Europeans has been treated to a shock heat wave. Coats and jumpers have been rendered unnecessary as temperatures rose to nearly 30 degrees Celcius in Germany.
People ventured outdoors to enjoy the day, playing and having barbecues in parks. In Hamburg, some even headed to the beach to soak up the sunshine.Spain has enjoyed a pleasantly warm day as well. In Madrid coffee terraces have opened for those eager to bathe in the sun.The sunny scenes were also echoed in Belgium and Britain.
You can share this story on social media: