Plan B: Printing presses on standby to beat euro's demise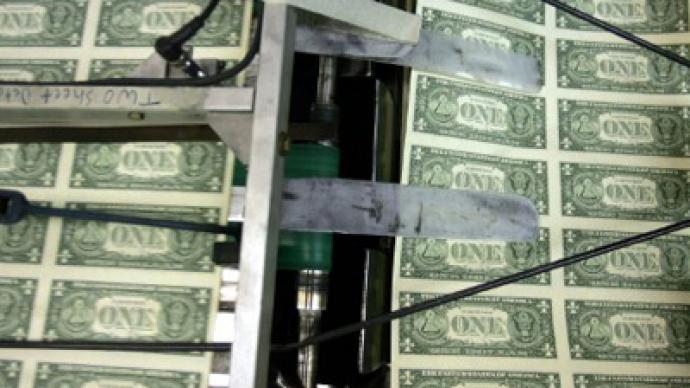 Central banks in eurozone countries are making contingency plans for the possible collapse of the euro.Demand for money-printing services is expected to soar as old national currencies prepare for a come-back.
The Central Bank of Ireland is doing an evaluation of its need for additional printing capacity in case it has to go back to producing Irish pound notes, according to the Wall Street Journal. The bank is one of several in the eurozone with printing capabilities of its own, currently used to churn out new euro bills. Last year, Ireland printed 127.5 million 10-euro notes.However, the bank's printing capacities may not meet demand should the country need to come up with a hasty replacement for the euro. Officials are discussing reactivating old printers or enlisting a private contractor to do the job, a knowledgeable source told the newspaper.A possible return to the drachma is widely anticipated in debt-stricken Greece, the country regarded one of the most likely to leave the eurozone. Images of fake "future" drachmas featuring then-Prime Minister George Papandreou were circulating on the Internet.Greece's central bank has its own printing press too, but unlike Ireland's, it is not seeking additional capacity – yet.Among private companies contracted to print money for Europeans is De La Rue PLC located in the English city of Gateshead. It produces euros for several eurozone countries and also serves as a backup facility for the Bank of England's printing needs.The latter, a source told WSJ, is concerned that if the eurozone unravels, the plant would be overwhelmed with orders and would not be able to print pounds. Britain is reportedly considering steps to ensure that such contingency would not cause damage to the UK's own interests.Other countries outside the imperiled currency bloc are also sketching out post-euro plans. Switzerland, Montenegro, Bosnia and Herzegovina and Latvia all have their national currencies pegged to the euro to ensure stability. They are now casting around for a new reference point – probably the German mark – should the eurozone fall.