Euro 2008 star Arshavin heading for Italy?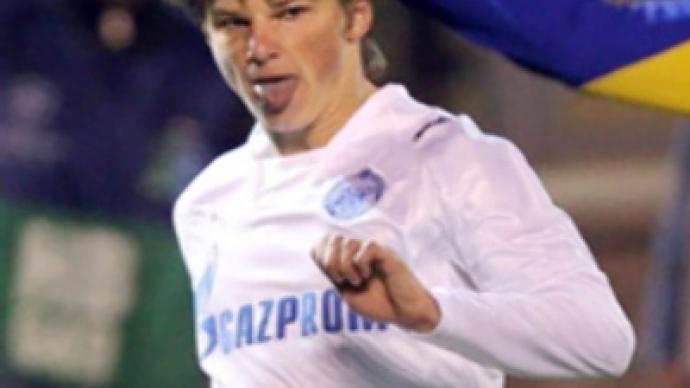 There's renewed speculation over the future of Russia's most wanted footballer, Andrey Arshavin, with latest reports suggesting he could be on his way to Italy. La Gazzetta dello Sport says that the Zenit St Petersburg star could be a target for three of
The player's agent, Denis Lakhter, has visited Milan recently and held a series of talk with potential buyers. According to the newspaper, AC Milan and Juventus want Arshavin to join them during the upcoming winter transfer window, while Inter want to sign him next summer.
All the three clubs are ready to shell out € 17 million for one of Euro 2008's biggest stars.
Arshavin looks certain to change team in the winter as he's said that he won't play for Zenit ever again.
Earlier there were reports that Spanish giants Real Madrid wanted to take the 27-year-old on loan, with the possibility of buying him for $US 37 million later.
Other clubs linked with Arshavin include Barcelona, Bayern Munich and Tottenham Hotspur.
Arshavin once said: "I can't be infected with a superstar ego, because I was born with it." But despite his confidence, he has so far failed to score in any of Zenits's five UEFA Champions League games.
Meanwhile, Zenit claim that none of the clubs have contacted them about the transfer. They say the decision on the player's fate won't be made till December 10, when Zenit play their final match in the Champions League group stage.
You can share this story on social media: