Eurasian Media Forum: security issues top agenda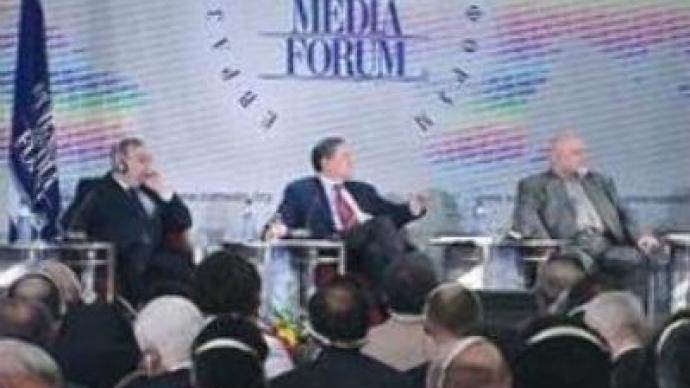 The second day of the sixth Eurasian Media Forum is underway in the city of Almaty in Kazakhstan. Friday's discussions will be focused mainly on security issues.
The first meeting is centred on one of the most burning issues of global security – the Iranian and North Korean nuclear programmes. Security experts are to take part in this meeting, including former U.S. Assistant Secretary of Defence Richard Perle.Then, another discussion, this time on energy security, will follow. It is a very important issue for Russia, especially after the Russo-Belorussian and Russo-Ukrainian energy crises. Then, a discussion important for the host country, Kazakhstan, will follow. It will be focused on Kazakhstan's possible presidency at the Organization on Security and Co-Operation in Europe. Friday's final discussion will be related to politics of the EU in central Asia, including KazakhstanPoliticians, media experts and human rights campaigners from over 60 countries have gathered to discuss the media's approach to international issues.The Eurasian Media Forum is an opportunity for policy makers and journalists to debate the burning questions facing the world. The meeting will go on until Saturday.
You can share this story on social media: