EU searches for kidnapped toddler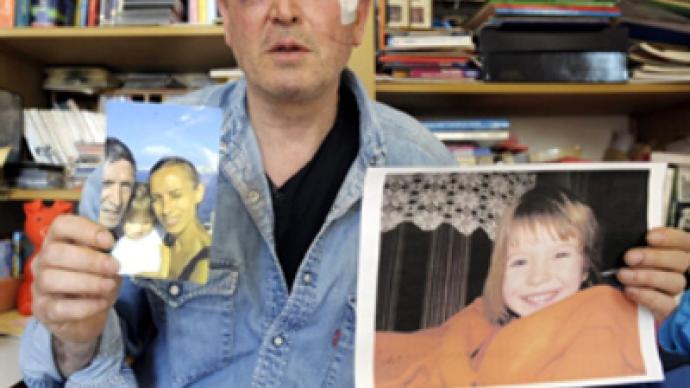 European Union police are searching for a 3-year-old girl, allegedly kidnapped by a Russian woman from her French ex-husband.
French citizen Jean-Michel Andre told the police that on March 20th, two men and a woman kidnapped his 3-year-old daughter Eliza (Russian Liza) while they were on their way home from school in Arles, south France, AFP reports. The kidnappers hit the father, took the girl and escaped in a car. Jean-Michel Andre recognized the woman as his ex-wife.
Hundreds of French policemen are searching for the girl now. The information has also been spread to law-enforcement authorities all across the European Union.
On Saturday, March 21st the police found the vehicle, rented for the affair. The same day it emerged that two men and a woman together with a child, all matching the description of the kidnappers, boarded a plane at a Swiss airport heading for Moscow. But Andre didn't recognize Liza on the passport picture, provided by the Swiss authorities.
The French police won't reveal the name of Liza's mother but Russian RIA Novosti news agency reports, that is Russian citizen Irina Belenkaya. After her divorce from Jean-Michel Andre, in 2007, a French court ruled that Liza stayed with her father. But shortly after Irina Belenkaya took her daughter to Russia, where she got parental rights. In 2008 Andre came to Russia and took Liza back to France. Irina Belenkaya filed a lawsuit against her ex-husband.
The Frenchman says he will be arrested if he travels to Russia but he will do everything he can to get his daughter back.
Russian law-enforcement services say they are ready to launch search for the missing girl if France requests it. And if the girl is found in Russia, it will be immediately reported to the French authorities.
French prosecutors say that Liza's abduction by her Russian mother is only one of the theories being considered.
You can share this story on social media: