EU ministers link GM crops approval to future elections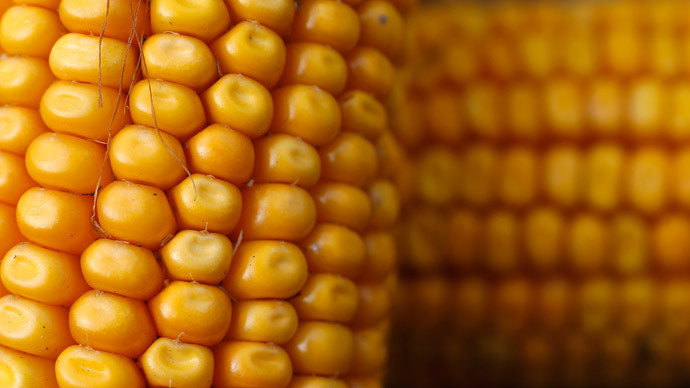 Leading EU agricultural nations remain steadfast in their battle against GM crops. Dozen national European ministers warn against approving GM maize and forebode protest voting during the next EU parliamentary elections in May.
Once Brussels announced it would approve the cultivation of US-developed genetically modified maize in Europe despite opposition of the majority of the EU member states, 12 ministers of national governments wrote a letter to European Health Commissioner Tonio Borg, demanding that approval be blocked of GM maize grown for human consumption in Europe.
At a meeting in Brussels earlier this week, 19 out of 28 EU member states refused to give a green light to the insect-resistant Pioneer 1507 corn developed by DuPon and Dow Chemical. Four countries, including agricultural giant Germany, abstained in the voting.
But under EU rules, the Commission is empowered to approve GM for cultivation.
The letter, signed by foreign and European affairs ministers from Austria, Bulgaria, Cyprus, France, Hungary, Italy, Latvia, Lithuania, Luxembourg, Malta, Poland and Slovenia, is dated February 12.
The ministers gave Brussels a warning that citizens of EU member states are likely to express their generally negative attitude towards GM crops at the European Parliament elections in May.
"Those who believe in the value of the EU to its citizens are rightly concerned how this will play out in the upcoming European elections," the letter says.
The stand-off may eventually lead to a situation when GM crops would be allowed in the EU in general, with all countries reserving the right to ban GM nationwide, Reuters reported.
Five EU countries, Estonia, Finland, Sweden, and in particular Spain and UK, are advocating GM crops, pointing out it would be tough for their farmers to compete with rivals from those nations where growing GM crops is legal.
European agricultural producers generally do not approve of genetically modified crops, which are widely cultivated in both Americas and Asia, due to health and ecological concerns. Yet one GM modification of maize, MON 810 made by US-based biotechnology giant Monsanto, is grown in the EU. According to the European Commission, MON 810 maize occupies only 1.35 percent of the EU's total maize-growing area, mostly in Spain, with 116,306 hectares.
At the same time 49 varieties of GM crops, mostly maize, Pioneer 1507 included, are approved for animal feed in the EU.
The European Commission fully backs this type of GM crop, saying extensive scientific research has confirmed that modern GM crops are safe. Meat of GM-raised animals is already being sold in Europe without restrictions.
Genetically modified crops are developed to be resistant to pesticides and herbicides. DuPont and Dow Chemical's Pioneer 1507 maize begets a pesticide toxin itself and is also resistant to a weed-killer called glufosinate ammonium.
Greenpeace, the environmental group, claims that glufosinate ammonium is harmful to butterflies and moths and "will be banned in the EU by 2017 due to its toxicity."
You can share this story on social media: