EU presents findings into the South Ossetia War to US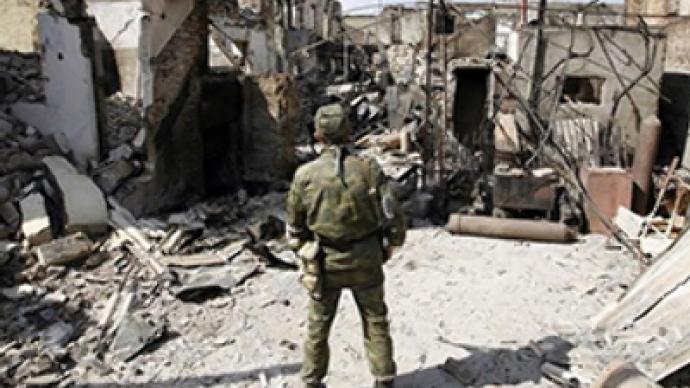 Head of EU fact finding commission into the South Ossetia war in 2008, Heidi Tagliavini has presented last year's report on the war to the US Helsinki Commission. Georgia started the war, the report states.
"As the commission sees it, Georgia started the military action in South Ossetia when it attacked Tskhinval with heavy artillery on the night of August 8, 2008," Tagliavini said.
"None of the explanations, given by the Georgian authorities in order to provide some form of legal justification for the attack, gave a valid explanation. In particular, to the best of the mission's knowledge, there was no massive Russian military invasion underway, which had to be stopped by Georgian military forces shelling Tskhinval", the head of the EU commission added.
She also said that although blame for triggering the war lies on the Georgian side, Russia "too is to blame for a substantial number of violations of international law."
However Tagliavini underlined, "Georgia's attack on Tskhinval on the 7th to 8th August, 2008 was by no means an isolated event. It was the culminating point of months and years of mounting tension, of armed incidents, and a steadily deteriorating situation. All sides to the conflict bear responsibility for these evermore serious developments."
Tagliavini also said that the international community also had its share of responsibility.
She underlined that her fact-finding mission – the first of this kind in the EU history – was not leading an investigation relevant to a judiciary proceeding of any sort.
"It was strictly a fact-finding mission," Tagliavini said. "This report should not be seen as a tribunal and it was not preparing any legal action in favor or against any side or anyone."
The statements from the report read to the Commission on Security and Co-operation in Europe, also known as the US Helsinki Commission, have undergone no changes and were originally presented in October last year.
The US Helsinki Commission was created almost four decades ago to monitor compliance with OSCE commitments. It contributes to the formulation of US policy on the OSCE. The agency consists of members of Congress and Departments of State, Defense and Commerce.
You can share this story on social media: