EU misspending rising, 6 billion euro wasted in 2012 – auditors
Published time: 5 Nov, 2013 17:50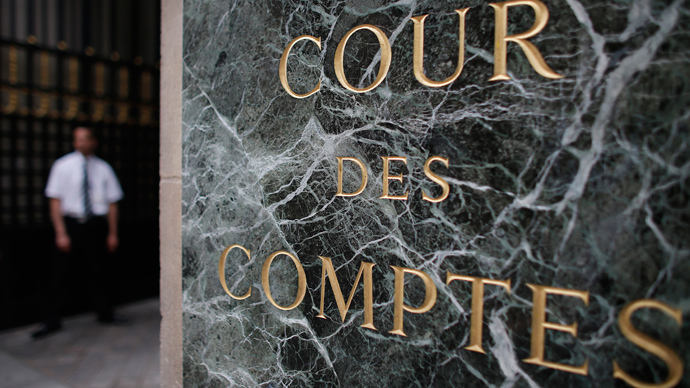 Six billion euros from the European Union's budget were frittered away in 2012, the bloc's official auditor says, warning that the surge in misspending is due to overcomplicated legislation and fraud.
The irregularities affected 4.8 percent of the 139 billion euros spent by the EU last year, a report by the European Court of Auditors said.  

The total misspending sharply increased in comparison with 2011, which saw 3.9 percent of the budget wasted.

"Europe's citizens have a right to know what their money is being spent on and whether it is being used properly," said Vítor Caldeira, the president of the European Court of Auditors. "They also have a right to know whether it is delivering value, particularly at a time when there is such pressure on public finances."

According to the auditors, the main problems came from allocations for rural development, the environment, fisheries and health.

"The majority of errors arise from misapplication or misunderstanding of the often complex rules of EU expenditure schemes," the report said.

However, the Luxembourg-based court noted that several cases of suspected fraud were also reported last year.

The report has encouraged euro-skeptic politicians, with some EU lawmakers blaming the European Commission, which oversees the bloc's spending, for failing to exercise proper financial controls.

The error rate has been increasing annually since 2009, British Conservative MEP Philip Bradbourn told Reuters.

"Every year we are told the Commission is serious about tackling the problem. Every year it gets still worse," he said. "It is shameful to the EU's integrity and unacceptable to its taxpayers."

The European Commission has replied to the Court of Auditors findings in writing, insisting that the reported error rate failed to fully take into account ongoing efforts to correct mistakes and recover funds.

"In many areas it is unavoidable that errors are only corrected several years after they have occurred. Therefore, the Commission considers that the court's [findings] should be seen in this context," the Commission said.

The auditors believe the Commission isn't the only one to blame, and they also blame governments in EU countries for the misspending.   

In many cases, national governments had enough information to detect and correct errors before the money was paid out, the report said.

The Court of Auditors has urged a rethink of EU spending rules, recommending that EU laws be simplified.

Meanwhile, the European Commission said it was unrealistic to expect that its spending would ever be completely error-free.