EU reveals names of 17 sanctioned Iranians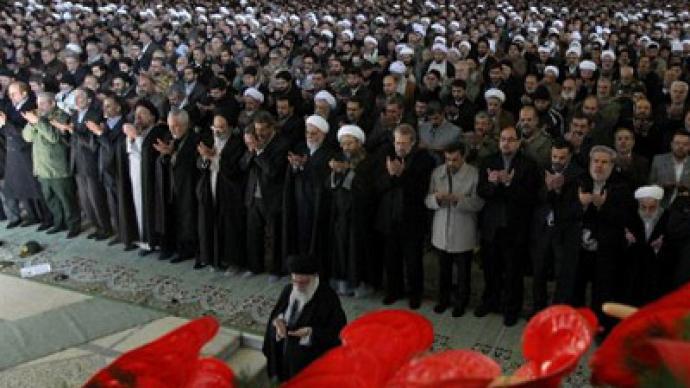 The EU's "blacklist" contains names of those private persons in Iran whom Brussels would like to apply personal pressure on, in addition to numerous sanctions already burdened on the Islamic republic.
The new names extend the "big blacklist" of Iranians subject to travel ban and assets freeze in the EU to a total of 78 people. The list was agreed at the EU meeting on Friday.Among the newcomers are Ayatollah Sadeq Larijani, the head of the judicial system of Iran, Reza Taqipour, the minister of information and communication, and Ezzatollah Zarghami, the head of Iran's state broadcasting network (IRIB).Sadeq Larijani made it on the list for signing off death sentences, executed in accordance with Iranian law, namely stoning, hanging and pouring of acid into the eyes of the convicted. Iran also practices floggings and amputations.Sadeq Larijani is the brother of Iran's Parliamentary Speaker Ali Larijani.Reza Taqipour has been sanctioned for censorship and control of the internet.Ezzatollah Zarghami has been added to the list for IRIB broadcasting "show-trials" and eliciting confessions under duress.The EU is also targeting Iran's Supreme Leader Ayatollah Ali Khamenei by sanctioning two officials directly under his command. They are Ali Saeedi, Khamenei's representative to the Revolutionary Guards, and Ali Mirhejazi, the deputy chief of the supreme leader's office and head of security.The list also includes a judge and several prosecutors accused of legal rights violations.Other officials, like Sneed Mortazavi, the deputy interior minister for political affairs, were added for abridging press freedoms.
You can share this story on social media: