Region of many peoples, of harmony and legends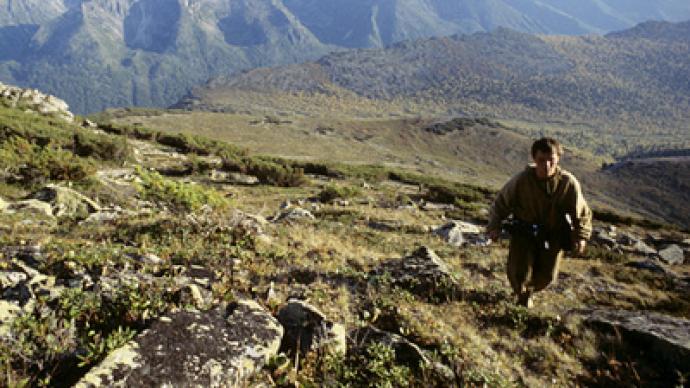 The Zabaikalsk Region in Eastern Siberia resembles a motley patchwork. Located some 6,000 kilometers from Moscow, it is home to a wide range of ethnic groups that live side by side, with their cultures intertwined.
The Transbaikal region has a diverse topography, with wide open spaces contrasting forests and mountain ranges that encircle sand dunes. The faith and traditions of indigenous people also add a richness to Russia's East. And while many still hold on to old traditions and customs, they also try to embrace the Russian culture.Once a nomadic people, Buryat ancestors hailed from China and Mongolia. But the land where they settled became Russian in the 17th century."Buryats and Russians have lived side by side from generation to generation in peace and accord. We borrow from them and they borrow from us. It's harmony," said Dorzhi Saidukov, a shepherd."Russians and Buryats have been living together for many years,"  Zhargalma Shagdarzhapova echoes Saidukov's words. "And of course a lot of Russian culture and Buryat culture got mixed up in some places. There is a saying that if there are no traditions and customs, there is no nationality and people. Our parents teach us to keep our traditions and customs and our language."Oleg Kuznetsov, a professor of Social and Cultural Anthology at Chita State University, says that the Transbaikal Region is very diverse both from the natural and ethnic points of view. "This cultural, ethnic diversity and historical diversity is helping us to build a regional community which we call the Transbaikal region's community or 'Zabaikaltsy' in the Russian language," says Kuznetsov."We cannot speak of the whole assimilation [of indigenous groups into Russia's culture]," continues Kuznetsov. "Some indigenous groups have indeed been partly assimilated, but even some Russian groups have been assimilated by the natives. There are several examples from the North of the Transbaikal Region and especially in Yakutia: former Russians who lost their Russian language, changed their phenotype and now just remember Russian history."
Harmony in the region is influenced by Buddhism, a religion which has also been instrumental in connecting Buryats to values and teachings that are centuries old."Buddhism and the Buryats are closely intertwined, because there was no temporal education and the entire education was centered on the monastery. People received their first education here. I mean they learned to read, write and heal," said Aldar Lama, a Buddhist monk. Buryats make up the largest majority group in Russia's Transbaikal region at 66,000, keeping the cultural conservation network strong. The Evenk people are also indigenous to the region. Evenk legend has it that two brothers became so obsessed with gold they neglected their families and their people. To punish them, the Gods turned them into mountain ranges – Kadar to the East and Udakan to the West.The quest for riches and the onset of the industrial age has placed a heavy burden on Evenki customs like reindeer hunting. Time and assimilation have also reduced the population – it now stands at just under 2,000 here. And fewer people mean fewer tongues can speak in the language of their forefathers. "The local population has heavily mixed with Russians. That's why many contemporary Evenks look just like Russians. They prefer learning Russian and no longer have pride in their people or their native language," said Galina Filippova, a craftswoman. Galina did not become proficient in the Evenk art of making boots from reindeer hide until after she had children. The skill was not passed down by family, but taught by teachers. The boots are, of course, a way to make money, but apart from that they are a means to put Evenk style on display.Inna Malchikitova teaches Evenki applied art and folklore. She believes that while love brings people together it has also worked against keeping the ways of the elders alive. Many Evenks abandon them once they marry Russians."What can I do if two people meet and fall in love with each other? It's impossible to avoid mixed marriages," explained Inna.This is one of the many modern day realities that threaten Russia's indigenous cultures.
You can share this story on social media: