Ethiopian PM and Ugandan President call for international aid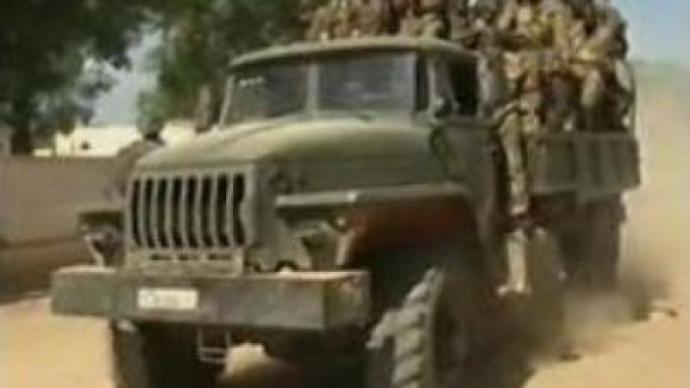 The Ethiopian prime minister and the Ugandan president have held talks in Adis Abeba on the current situation in Somalia. The leaders are afraid that if the international community doesn't intervene, the country may collapse into chaos.
Over the past 15 days, forces of Somalia's transitional government along with Ethiopian troops have battled the Islamic Courts movement, which had controlled most of the Southern SomaliaAccording to some official reports, there are still around 3,000 Islamic militia fighters in the country's capital Mogadishu.The Ethiopian Prime minister says his country wants to withdraw its troops within a few weeks.
You can share this story on social media: