Estonia's parliamentary election voting ends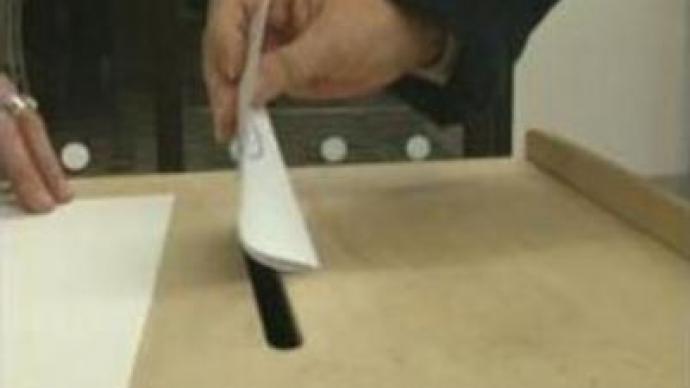 Estonian PM Andrus Ansip's Reform Party has narrowly won the parliamentary election on Sunday, taking almost 28% of the votes. The ruling coalition is likely to stay in power having secured around 60 of parliament's 101 seats.
Estonian politicians had feared a low turnout, but they had nothing to be afraid of.Voters started to pour into polling stations as soon as they opened and the 30% threshold making the elections valid was crossed already at noon. Elderly women and families were among the first to vote, say local commissions members. And when the polling stations closed the National Electoral Committee quashed any speculations that Estonians were politically apathetic.With all parties waiting for the final results to be announced to start bargaining about a future coalition, polls predicted few things would change after the elections. The Centre party of Edgar Savisaar and the Reforms party of the Prime Minister Andrus Ansip were poised to stay in power. One of the leaders of the Centrists, the Minister of Education, Mailis Reps, says her party, leading in all polls, would like to appoint its own Prime Minister this time. Mailis Reps says the party has taken no final decision as to who their coalition partner will be. But the Vice-Chairman of the Reforms party the Foreign Minister, Urmas Paet, sees no reasons why the Centrists would drop their old partners. He also says Estonia's relations with Russia will remain one of the priorities of the country's foreign policy. Although observers recognized the elections as valid, not everyone in Estonia would agree. The country has a 30% Russian minority, a large part of which can't vote as they haven't passed the citizenship exam. Estonian-Russian relations have been quite tense over the last few months. Moscow criticized Tallinn after the Estonian parliament voted to remove the monument for Soviet soldiers fallen in WWII from downtown Tallinn. Political experts say the whole incident was a part of the campaign.
You can share this story on social media: