Estonian nationalists attempt to vandalise monument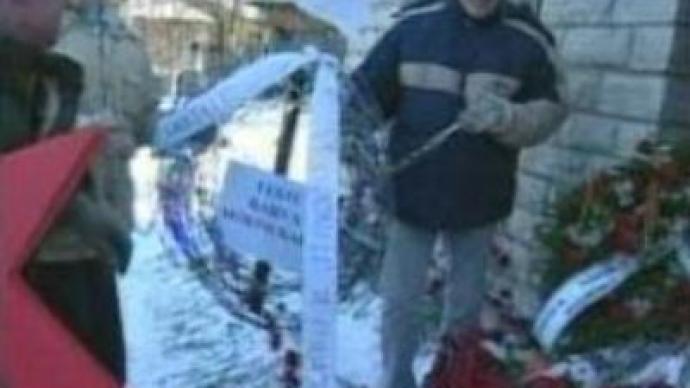 The site of the Soviet War memorial in the capital Tallinn has again been the focus of anger. Estonian nationalists reportedly tried to put a wreath of barbed wire decorated with a swastika on the statue.
The memorial to Soviet Soldiers was in the news recently, following the Estonian president's veto of a bill that would have allowed its destruction.Andrey Zarenkov, the Chairman of the Estonian Constitutional Party, says, this may not be the last provocation from Estonian nationalists.
"At around 12 am local time a group of young people who lock like skinheads and carried Estonian flags came to the statue. At the same time some people including veterans were laying flowers at the monument. The Estonians brought a sort of a wreath of barbed wire and tried to put it on the statue's head. Some tried to stop them. Unfortunately there were no police around to prevent the clash. The young people retreated but only to come back five minutes later for another attempt. The police dispersed the crowd. They left but they will certainly come back so I asked the police to increase security,"
said Andrey Zarenkov.
You can share this story on social media: