Estonian law on Soviet monuments comes into power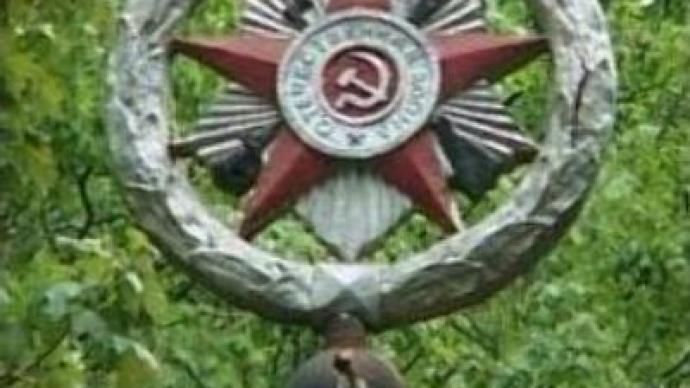 In Estonia, a new law called "The War Graves Protection Bill" came into power on Saturday. It allows authorities to dismantle monuments to Soviet Soldiers who fought during the World War Two and remove their remains.
According to Tallinn the law is aimed at moving the remains to places where they will be looked after and respected. The mass exhumation of soviet soldiers, who fought against German Nazis, may begin as soon as this May. The law applies to all graves from all wars anywhere on the territory of Estonia, but critics claim it is aimed at the Bronze Soldier monument in the centre of Tallinn in the first place.The monument and grave has been a focus for those who support the action and those who are strongly against it. It might be the first one to be dismantled. Russian youth movements and civil organizations in Estonia are seeking to prevent its demolition. Their peers in Moscow also held a demonstration in front of the Estonian embassy on Friday.The law allowing the removal of the monuments was signed on the January 10 by the country's president. A week later the Russian State Duma condemned it. The members of parliament said Estonian authorities are justifying fascism by signing the bill. Their sentiments were shared by the Russian ministry of foreign affairs.
You can share this story on social media: