Estonian authorities get ready to remove World War Two monument in Tallinn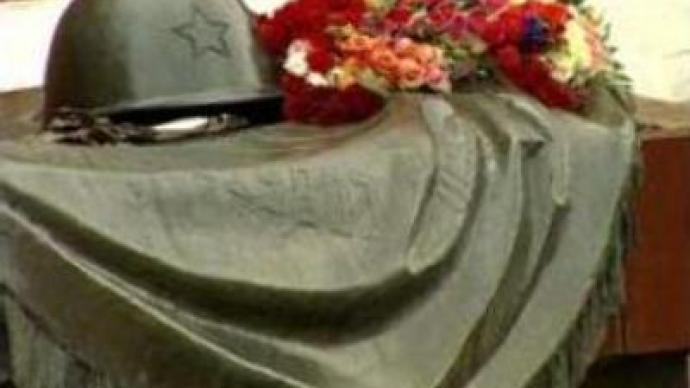 The Estonian government has announced that work will begin on moving a World War Two monument dedicated to the Soviet victory over Nazi Germany. Thus the statue's significance is meant to be belittled.
Estonia views the aftermath of the Second World War as a time of Soviet occupation and the Estonian parliament voted earlier this year to remove the monument.The remains of the fallen soldiers will be exhumed, and their ashes will be interred in a city cemetery. Estonian officials believe that once the statue known as the bronze soldier is moved its significance will diminish. The country's Prime Minister, Andrus Ansip, has confirmed the plans.
"Preparation work is underway to move the monument. The war burial commission has expressed its recommendations, and we will have to dig up the mass grave next to the statue,"
said Andrus Ansip, Estonian Prime Minister.Russia opposes the monument's removal, arguing that the statue is a tribute to all those who sacrificed their lives in the war against fascism.
You can share this story on social media: