Estonia re-enacts WWII anti-soviet failure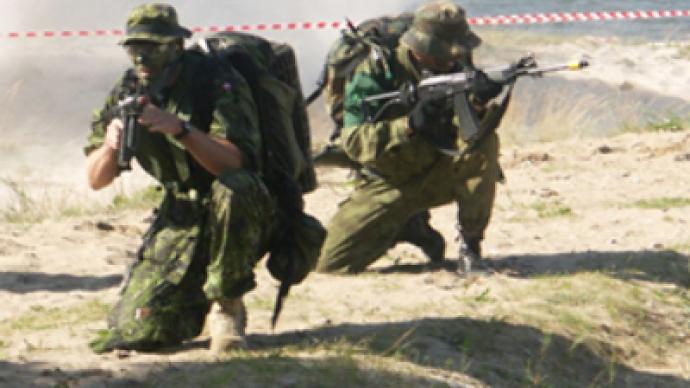 Estonia is holding its annual military exercise based on the 1941 behind-the-frontline raid of the Erna group. The group, which was Nazi-supported, fought soviet troops during WWII in Estonian territory, but was crushed.
The "Erna Retk" games, which have been held each year since 1993, were launched on Thursday by Estonian Defense Minister Jaak Aaviksoo. He said the exercise serves the highest purpose, just like "the Erna group, which landed 68 years ago in the Red Army-occupied Estonia," Delfi news agency cites him as saying.
This year 25 teams are to participate in the event, including seven teams from abroad. Finland, the Netherlands, Denmark and Germany are taking part in the games. Participants will make a sea landing and practice land navigation, dodging the "soviet patrols" impersonated by Estonian border guards.
However, due to the financial crisis the program was shortened. It will last just three days as opposed to the usual week and Estonian participants had to pay an 80 euro ($115) fee to participate.
The Erna group was formed by Estonian nationals on Finnish territory under the supervision of Nazi German military intelligence in 1941. In August of that year it crossed the Baltic Sea and landed on Estonian territory to disrupt communication lines and assist guerilla forces fighting against soviet troops in the wake of the German offensive. Several days after penetrating they were surrounded and most of their members killed.
Estonians treat the Erna as national heroes and freedom fighters. Russia sees them as Nazi collaborators and calls the military games a glorification of Nazism.
You can share this story on social media: