Estonia takes on Russia amid increased political tensions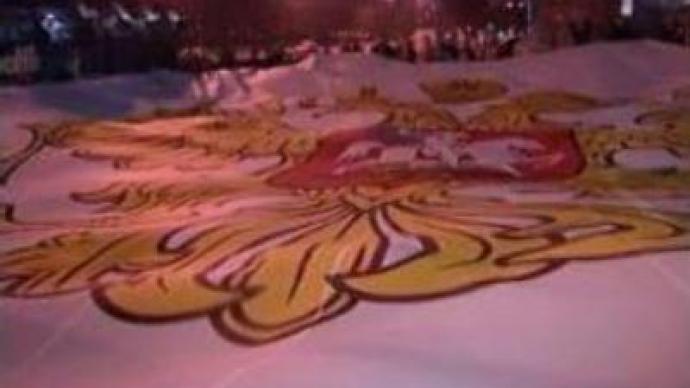 Football fans are arriving in Tallinn to support Russia as they take on Estonia in a European Championship qualifier. It comes amid increased political tensions between the two countries.
The countries have been arguing over a plan to remove a Soviet-era World War II monument from the centre of Tallinn.The Russian-speaking minority calls it discrimination and an insult to the memory of those who fought Nazism.Earlier Vladimir Zharikhin from the Institute of CIS studies explained the significance of the World War II monument in Tallinn.
"This is not just a monument to Russian soldiers,"
he said and continued:
"it is a monument to soldiers who freed Europe from the Nazis. That is why this monument bears a very serious symbolic meaning including for the whole of Europe and the history which grew upon the ideology of denying fascism after the war.""To put the results of World War II in doubt at the present moment creates new tension spots in Europe. It will bring new problems that Europe has healed over the last 50 years. This is not a constructive step on the part of Estonian authorities,"
the expert believes.Estonian authorities don't expect trouble from nearly 900 Russian supporters expected at the game in the 10,000 seat stadium.Estonia's border checkpoints will step-up security and have extra police on duty.
You can share this story on social media: