Estonia suffers cyberspace attacks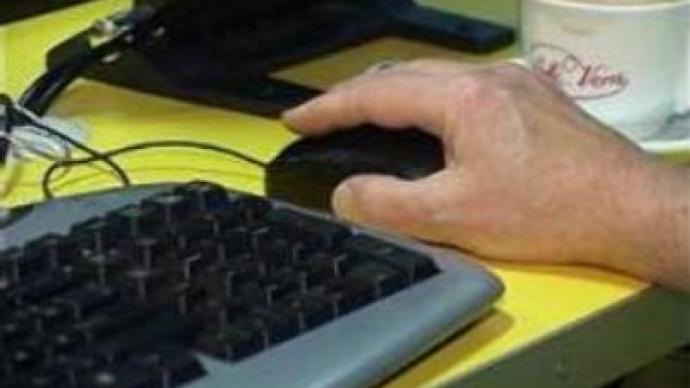 Computer hackers are targeting the Estonian government, in what appears to be the latest protest against a decision to relocate the Soviet War memorial in the country's capital, Estonia.
Government websites were targeted soon after the recent rioting in the capital. Estonian state internet providers have been bombarded by a wave of "virtual" attacks, with government web pages defaced with violent messages and access crippled to many sites.Police have arrested a man on suspicion of being one of the hackers, a 19-year-old named Dmitry, who is a Tallinn resident and an ethnic Russian.
"He himself attacked the Estonian servers and also he provided other hackers with information on what sites to attack. So he facilitated the work of foreign hackers,"
Margus Kurm, Estonian Chief State Prosecutor, stated.Bruce Jones, a political analyst, says that, "to cause agitation, doubt and uncertainty, unease in order to create tension and also in this particular regard against websites, to reduce the Estonian government's ability to function properly, you degrade that, you dilute it. It cannot get its message across".But Andrey Zarenkov, a parliamentarian from the Constitutional Party, has another point of view:
"The web attacks are not just the result of the statue being moved. This is a result of 15 years of problems with citizenship, travelling, Russian schools being closed and language inspections,"
he said.Ethnic Russians make up 30% of the country's population.The removal of the Soviet Bronze Soldier to the war cemetery has stirred up tensions between them and the ethnic Estonian majority. Russians say after years of discrimination, this latest insult is a step too far.Estonian Prime Minister Andrus Ansip blames Russia, as police claimed the cyber attacks originated from Russian government computers.But analysts say Russia's involvement would be hard to prove.
"What we do need are investigative or IT forensic experts to go in because it is within the bounds of possibility that Russian government sites were used as zombie sites by other people to go and send these messages,"
Bruce Jones believes.Estonian police say Russian authorities are working with them as the investigation continues.
You can share this story on social media: