Language-labeled: Estonia brands inmates 'Nazi-style'?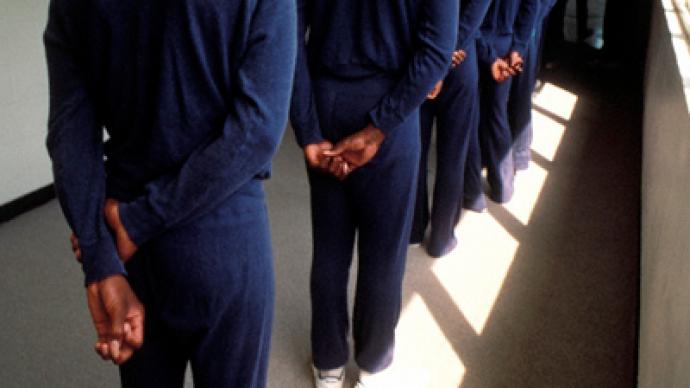 A scandal is brewing in Estonia, where inmates are reportedly labeled according to how fluent they are in the national language. The practice is reminiscent of how Nazi Germany marked Jews, homosexuals and other categories of people in death camps.
Some Estonian inmates now bear the letters A, B or C on their clothes, representing the level of their language skills, says Director of the Institute of the Estonian Language Urmas Sutrop. Those barely able to communicate are labeled with "A", "B" is reserved for those with average level, while fluent speakers are tagged with "C".
Inmates who cannot speak Estonian at all are not marked in any way, Sutrop told the Postimees newspaper, citing a letter he had received from a prisoner.
The tags are an addition to the usual ID badges that inmates in Estonia have to wear.
"The inmate says this is very humiliating. I asked the Justice Ministry if it was true. They said it is. They said the initiative was sponsored by the inmates themselves. I asked the language inspection and they agreed with me that such labeling is wrong. They browsed through legislation and failed to find a law that would justify such actions," he said.
Sutrop did not specify which Estonian prison labels people in that way. He stressed that the practice "is reminiscent of the Holocaust times, when Jews had a yellow Star of David attached to their chests. They branded Jews in Estonia this way from September 11, 1941."
In addition to marking the Jewish civilian population, Nazi Germany used a color-marking system at its concentration camps. Prisoners had triangles sewn to their clothes. For instance, political prisoners wore red triangles, forced laborers wore blue ones, homosexuals and rapists wore pink marks and so on.
The Estonian government has been actively promoting the national language since the Baltic country became sovereign in 1991. The drive however came at a cost of alienating its large Russian-speaking minority. They either have to pass a rigorous language test to be granted citizenship or remain stateless.
 At the same time, use of Russian has been discouraged, provoking numerous conflicts both on everyday relations level and in the diplomatic sphere.
You can share this story on social media: