Estonia hosts Georgian websites after cyber attack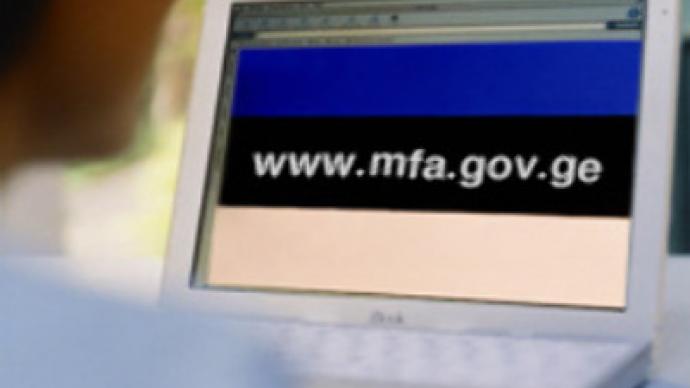 Estonia has hosted three Georgian web sites to protect them from possible cyber attacks, according to Estonia's state web developers. The list includes the official websites of Georgia's Foreign Ministry, the National Bank and the news portal Civil Georgi
Estonia says it has provided the support as humanitarian aid. The government also sent information security specialists to Tbilisi, charged with fixing the websites of Georgia's public bodies to ensure that foreign users had access to them.
Georgian web sites are also being hosted by servers in other countries, including Poland and France.
It marks the latest twist in international cyber warfare in eastern Europe. In May 2007, Estonia claimed it became the victim of hackers' attacks on its government websites. The country then put the blame on Russia, but the Kremlin denied the allegations.
U.S. warship brings humanitarian aid to Georgia
Meanwhile, the U.S. Navy warship Dallas has arrived at the Georgian port of Batumi with humanitarian aid for Georgians fleeing Tskhinval. The ship brought beds and food on Wednesday morning.
The U.S. ship was expected at the port of Poti on Wednesday morning, however, the location of the berth was changed.
The ship's arrival comes despite Russian concerns of possible arms supplies to Georgia by NATO warships, which it feared could lead to the escalation of tensions in the Caucasus.
You can share this story on social media: