We make future on planet Earth possible – ESA boss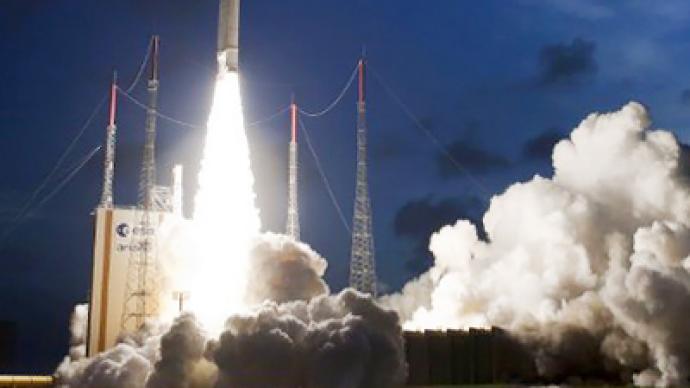 "We are not spending money for us – we are spending money for the citizens of the world," states the Director General of the European Space Agency Jean-Jacques Dordain.
The ESA director told RT that the agency has three main objectives to develop – like practically all other space agencies in the world. The first one is science or improving the knowledge about the universe and exploring the solar system and Earth from space. The second topic is the production and launch of satellites of all possible kinds: communication, navigation, exploration, meteorological – all of them aimed to improve life of the people. The third task of the agency is improving technology and competitiveness."Space has demonstrated that its main message is the future on planet Earth is a collective future. There is no individual future; no individuals on Earth have future without the others," Jean-Jacques Dordain stated.According to Dordain, though it is true that the space industry is very costly, it gives the expenses back hundredfold by forecasting weather, natural disasters, analyzing crop forecasts, allowing the use of navigation systems possible for everyday life, and doing thousands of other things a modern human being is accustomed to without asking who does the job for him or her.Also, "space is the main field of the international co-operation. We [ESA] are representing 19 countries working together so we are [an] international corporation co-operating with the US, Russia, Japan, China, African and South American countries."Jean-Jacques Dordain confirms that the great economic crisis does affect space programs, particularly America's NASA projects, but he assures that in ESA they do understand that investing in space is equal to investing in future so financing reduction of space exploration in Europe is not that much significant.Jean-Jacques Dordain recalled that his youth was illuminated with the first space launches which destined his future career as a space equipment engineer."Gagarin has broken the frontier of space, but by breaking this frontier he has broken a lot of frontiers on planet Earth," Jean-Jacques Dordain said, noting that the original ten-year period of space competition before the Gagarin flight was replaced with 40 years of close co-operation in space exploration.