Energy summit in Poland over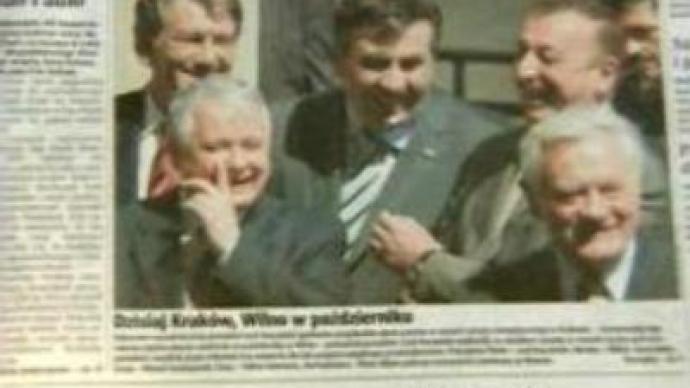 An informal energy summit has ended in the Polish city of Krakow. The forum was set to define new transit routes of energy supplies from the Black and Caspian Sea regions to Europe.
The meeting, organised by Polish President Lech Kaczynski, gathered the Presidents of Ukraine, Azerbaijan, Georgia and Lithuania. The event is seen by some as an attempt by European countries at reducing energy dependence on Russia.The Kazakh president, who was supposed to be one of the key guests at the summit, met with his Russian and Turkmen counterparts in Turkmenistan instead.
"As far as I understand, the absence of the President of Kazakhstan Nursultan Nazarbaev in Krakow is a consequence of the outstandingly unsuccessful visit of the Polish President, Lech Kaczynski, to Kazakhstan in April 2007. Lech Kaczynski did not harm the summit in Warsaw on purpose, but failures in politics happen from time to time and the absence of Nursultan Nazarbaev in Krakow is the result of Kaczynski's previous failure. Failures happen in the field of diplomacy too. Besides, to be fair, despite all the discrepancies, which are quite serious recently, and competition between Russia and Kazakhstan on the global energy market, the regime of Nursultan Nazarbaev is genetically much closer to the regimes of Vladimir Putin and the President of Turkmenistan, Gurbanguly Berdymuhammedov, than to the East European democracies. It is objectively true, and it is no wonder that facing such a direct choice, Nursultan Nazarbaev has chosen Russia and Turkmenistan,"
Dmitry Butrin, the Head of the Economic Policy section at Kommersant Daily newspaper, commented to Russia Today.For Georgia and Ukraine this summit was equally crucial. Both countries had disputes with Russia over new energy prices. They need other energy routes that would lessen their dependence on Russia. One of the options is Ukraine's Odessa-Brody route extended to Gdansk and Plock. Ukraine built the pipeline in hope to compete with other routes for the lucrative job – moving Caspian oil from Azerbaijan and Kazakhstan to the West.Poland said the summit was not aimed against Russia – it was simply about alternative energy routes and the beginning of broader regional co-operation with the European Union and the United States.There was also talk about extending the Baku-Chehan pipeline to supply oil from Azerbaijan to EU countries via Georgia and Turkey.So, for all five countries the summit was still important – for close co-operation on energy issues, even without Kazakhstan.The leaders announced they are planning to gather again in Vilnyus in October to continue negotiations on the issue.
You can share this story on social media: