Energy Globe Awards to raise environmental awareness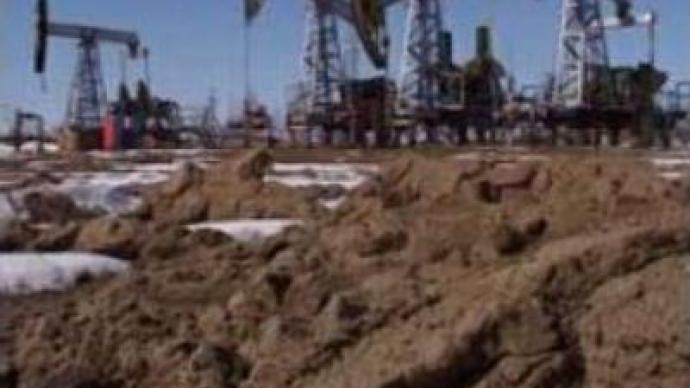 The best environmental projects around the world are set to be rewarded at a special ceremony in Brussels. The Energy Globe Awards recognise efficient and sustainable environmental solutions to a growing global problem.
Although it does not seem likely Russia will be quick to switch from fossil fuels to green energy sources, some steps are being taken.Thus, in a factory just outside Moscow a hydroelectric project is being designed. It is hoped one day the black sea's waves will be exploited to produce clean energy.
"We design different kinds of equipment that use renewable energy sources to produce electricity or to generate hydrogen through water electrolysis by means of electric power. At present we are working on so-called "float-type wave power station" which produces energy out of waves,"
explains Aleksandr Temeev from the Applied Technologies company.Russia's project is just one of more than 700 projects submitted for the Energy Globe Awards, one of the world's most prestigious environmental prizes. Projects range from a solar panel cookers in Kenya, to Indian toilets that convert waste into energy and low-emission buses in Iceland.One of the projects is right in the heart of Brussels. The 120-year-old house is a proof that even an old building can be rendered environmentally friendly. The solar panels on the roof provide 100% of energy necessary for heating and cooling the building. The windows turn sunshine into electricity while boreholes underneath the courtyard use the heat of the earth's crust to create energy.
It is hoped the house will inspire people to install these sorts of technologies in their own homes.
But the organisers of the awards say it is not only individuals that should take action to save the planet. Actually, it is a global problem that needs attention from governments and international institutions.
"It is really important that we make it [the environmental issue] the central discussion of all countries. All the military budgets in Asia doubled this year while the amount of money put into renewables actually lessened,"
stressed Maneka Gandhi, Indian Environment Minister.Contenders hope by gaining international recognition they will get more funding and their own governments will take them more seriously.Meanwhile, recent UN reports suggest global warming will cause water, land and food shortages that could eventually lead to more wars. That is why the organisers say tackling climate change is the peace policy of the future.
You can share this story on social media: