Middle East: enemies at war, partners in tourism industry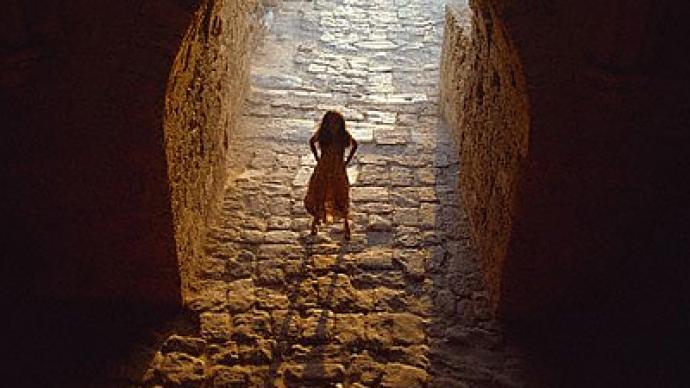 Israelis and Lebanese have found a new way to fight their wars: trying to win the minds and wallets of tourists. Each country is offering specially designed trips to showcase their side of the battlefield.
But as it turns out, what is a worship site for one is just a display of terror for others.The exposition might not be quite the real thing, but it brings one up close and personal. Dozens of tourists are now flocking to Hezbollah strongholds deep inside Lebanon. "We decided to create and develop jihad tourism in order to thwart attempts to distort and falsify history," a project supervisor at the Hezbollah Museum, Abu Mustafa, told RT.Dubbed "Pallywood," "Hezbollahland," or "Hamaswood," these parks offer a thrill all of their own. Their appeal: the danger here is all too real."We try to tell our visitors about real events that took place in this region. Many stories are about those who gave their lives for their brothers," explains Al Haj Mohammed Shaid, a caretaker and guide at the Hezbollah Museum.And in the space of 60,000 square meters, all the trophies collected by Hezbollah fighters are displayed: captured Israeli weapons and tanks alongside Katyusha rockets and Grad missile launchers."It's given us a chance to see first hand how wars are fought," one of the tourists told RT.But what is "jihad tourism" for one tourist is nothing short of "terror tourism" for another."There are on the other side a bunch of criminals," declared another tourist, Meny Pollock. "They don't hide it. They tell the world they want nothing else: they want to drive us out."And so the battle to win the hearts, minds and pockets of visitors rolls on. The mop-up operation after the real war is in the arena of pop culture and entertainment."Taking people to those places is a very powerful event for those people to shape their minds and to convince them what is to be convinced about," explained Dr. Mordechai Kedar of the Besa Center for Strategic Studies in Israel.Some groups of tourists are visiting the Jewish state through a specially designed package called "The Ultimate Mission to Israel.""We have brought them to meet Shin Bet officials, Mossad officials, brought them to the Defense Ministry, the border in Gaza, to the Lebanese forward positions," said Nitzana Darshan-Leitner, a tour organizer.The highlights include a visit to an Israeli unit that carries out targeted killings, a tour of the Lebanese frontline, and listening in on army trials of Hamas suspects."I am looking forward to seeing the Golan and getting a better picture of the fighting which I have studied… I like to get a better picture of the defense picture of Israel," said one prospective tour participant.However, some believe such tours preach hatred on both sides.