Emergency teams hold joint training in Caucasus Mountains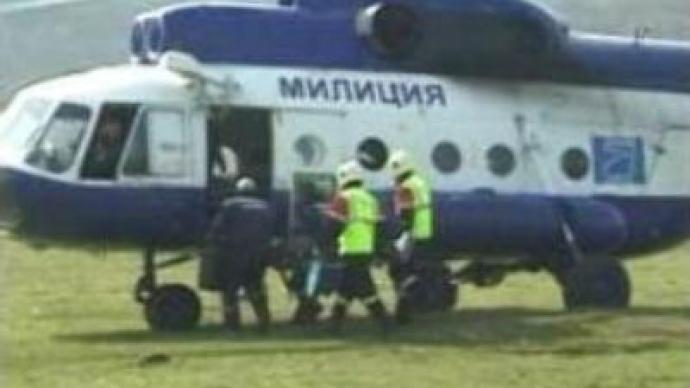 Traffic police, rescue helicopters and paramedics have taken part in joint exercises in the Caucasus Mountains. It is the first time different emergency teams have held joint training in the southern Russian republic of Kabardino-Balkaria.
The whole operation took 70 minutes, and that would have been impossible without air support. The results will be discussed at a joint briefing, giving the rescue teams the possibility to prepare for the next round of the training.Kabardino-Balkaria is famous for its terrain. One of its landmarks is Mount Elbrus – the tallest of all the mountains in the Caucasus. The republic's main transportation routes go through numerous tunnels and passes. According to local police, only 5% of all road accidents happen high in the mountains. But when it comes to death and injury statistics, these crashes are the worst.
You can share this story on social media: