Elections in Iran to test the president's strength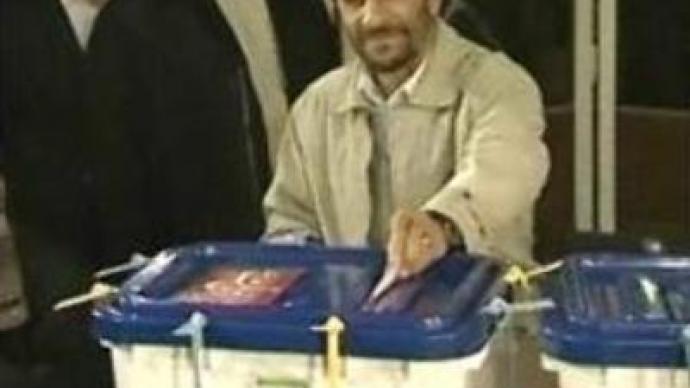 Iranians are going to the polls in important local and clerical elections. The vote is seen as the first electoral test for President Ahmadinejad, who swept to office two years ago.
In little over two years, Mahmoud Ahmadinejad has left his mark on Iranian politics, abandoning the reformist agenda of his predecessor, and setting his country on a more conservative course.His opponents accuse him of neglecting Iran's economy, and of devoting too much time to confronting the West. Reformists are hoping for a comeback, following poor showings in recent polls. They say the hard-liners are split, giving them a chance to make substantial gains.One of the main obstacles facing reformists is a parliamentary committee which vets all candidates. It's dominated by hard-liners, and has so far disqualified ten thousand candidates from running for office.Voters are also electing the Assembly of experts – a powerful body of clerics who appoint and supervise Iran's top political figure, the Supreme Leader.The results of the elections will not be known until Sunday or Monday. But they'll be watched closely by capitals across the world, to see whether support for Iran's controversial president remains strong.
You can share this story on social media: