Elecronic firm goes into tanks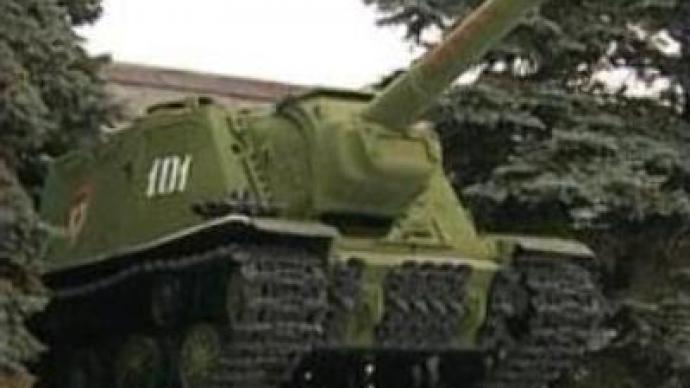 Russia's electronics giant Electromashina looks set to revolutionise the country's defence industry. The Urals-based company is upgrading Russia's fleet of battle tanks and armoured vehicles.
A large fleet of outdated Soviet tanks is still in use within the former Eastern Block. And experts say 50% of all tank failures are related to electrical system faults. Electromashina company in Chelyabinsk is aiming to modernise battle tanks and armoured land vehicles by upgrading their electronic equipment. Being a leading manufacturer of electronics, the company is vying for a deal with NATO, and it's making headway.
"We are experiencing a very important period in Russia-NATO co-operation. it's a very positive cooperation aimed at alliance and solution of global problems,"
says Oleg Bochkarev, Electromashina Director General.Electromashina has been a defence industry giant since it moved to Chelyabinsk in 1941. During the Second World War, the Urals acted as a buttress of frontline forces, and most of the Soviet Union's factory production was evacuated there out of the way of the advancing German armies. The Katyusha rocket launcher and the T-34 tank were produced in Chelyabinskm and soon the city became known as "Tankograd" or Tank City.Over the past two years, Russia's increasing political and economic stability has lead to a reform of the defence industry into a business structure. Using state funding, Electromashina has taken on a new strategy to increase efficiency by uniting the roles of researchers, designers and technical operators in a holistic approach.The task is to reduce the working time on the technical design aspects as well as in production, and to concentrate all technical operations in one working place. This innovative way of working couldn't be achieved without computer technology. 3D printers help promote efficiency and reduce costs. Moulds made from silicone or plastic are cheaper and less time consuming then metal ones.
"The designer works with three-dimensional models. The systems allow him, in a short period of time, to design the details, to check their assembly, and to check how they function using paperless technologies,"
explains Lev Nosenko, manager.By the end of the 1990s Russia's defence sector was struggling to survive, but since then it has come a long way. With new investment from the state and the prospective for co-operation abroad, it is now a developing and innovative industry, attracting a young and highly educated workforce. The new generation of workers is set to achieve Russia's military policy for the immediate years ahead.
You can share this story on social media: