Ehud Olmert may face criminal charges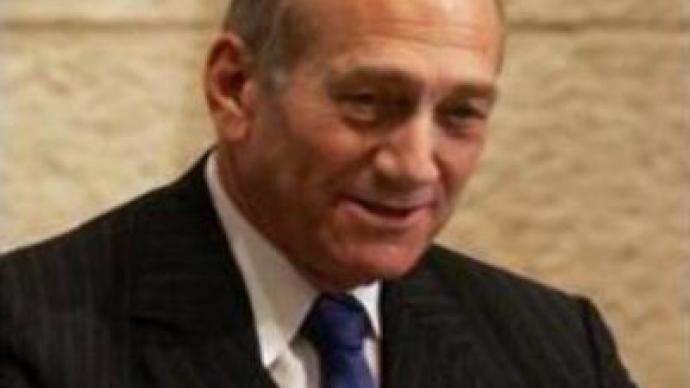 Israeli police are investigating Prime Minister, Ehud Olmert, for his role in the privatisation of an Israeli bank. He's accused of favouring business associates while serving as Finance Minister.
Olmert insists he is innocent, but if the accusations are proved, he could face up to 3 years in jail.It was all smiles and handshakes during Israeli Premier Ehud Olmert's recent state visit to China. Olmert couldn't wait to come home and share the good news – China would never allow Iran to destroy Israel. But it was at home where the bad news was waiting for him.The State Prosecutor had asked police to start investigating a number of deals Olmert sealed while serving as the country's industry and finance minister.One involves the sale of this house which he bought far below market value and then sold for a handsome profit back to its original owner. He's also alleged to have helped his friends during the privatisation of the country's second largest bank. And if that isn't bad enough, his closest political aides have been charged with accepting bribes for tax breaks.The only comfort for Olmert is that he's in good company. The first was Benjamin Netanyahu who was charged with obstruction of justice, bribery, fraud and breach of trust. Then it was Ehud Barak, who beat Netanyahu at the polls only to eventually face the same charges. Ariel Sharon was next. He beat Barak but he too was later charged with bribery, fraud, breach of trust and obstruction of justice. A joke doing the rounds is that the only way to get a good government job is to be indicted for corruption.
"I think for the first time there is a chance that the Prime Minister will get into very deep troubles. If you ask him today, our Prime Minister today is not very popular. He just conducted a very unsuccessful war, to say the least, the main reason that he is worried today is not the war that we lost against Lebanon, but the investigations that are about to be held against him,"
stressed Emmanuel Rozen, the leading Israeli investigative journalist, who is making a documentary about the history of Israeli criminality.Emmanuel has had to add a new chapter, one that includes Ministers, Prime Ministers and now even the country's President. He can't be sure there won't be a sequel.Neither does the Israeli public which seems to have already made up its mind. A recent poll found 85% of them believe their political leadership is corrupt.That is why the next time the Prime Minister goes abroad, he will be more than a little worried about what troubles will be waiting for him on his return home.
You can share this story on social media: