Egyptians vote for new leader: Islamist or Mubarak crony?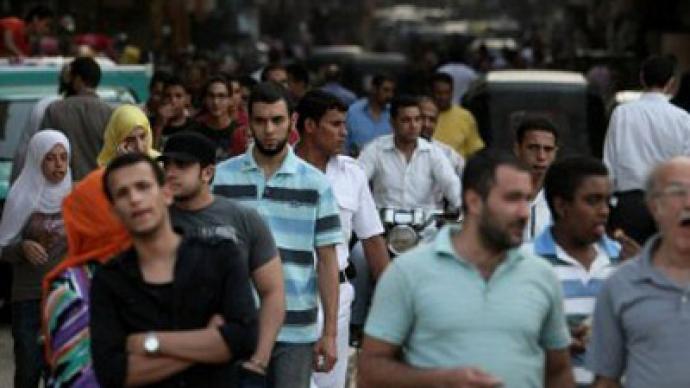 Egyptian voters are heading to the polls to elect the country's new president. And with popular support ranging from former Mubarak regime loyalists to Islamists, the poll is likely to head into a runoff.
The election is Egypt's first presidential poll after longtime ruler Hosni Mubarak was toppled last year. More than half of the country's 50 million eligible voters are undecided on whom to vote for, opinion polls show. Those that are decided, however, are split between the 13 candidates in the race, and four presidential hopefuls have already been tipped as frontrunners. The list includes Amr Moussa, who served as foreign minister under Mubarak, as well as Ahmed Shafiq, who was Mubarak's last prime minister and served as the civil aviation minister. The former regime's loyalists have been appealing to the secular and moderate electorate, fearful of an Islamist takeover of the traditionally relatively laic state. The top four also includes Mohammed Morsi, the Muslim Brotherhood's candidate, and Abdel-Moneim Abolfotoh, a moderate Islamist who was expelled from the Muslim Brotherhood for his decision to run in the presidential race. Abolfotoh has since emerged as a crossover candidate, receiving support from both liberals and the ultraconservative Salafis. With votes dispersed among the candidates, the first round is unlikely to produce Egypt's new head of state, and a runoff has already been scheduled for June. That is ahead of a July 1 deadline, when the ruling military council is set to relinquish power over the country. However, the ruling Supreme Council of the Armed Forces (SCAF), helmed by Marshall Hussein Tantawi, recently proposed an interim constitution that would expand the SCAF's role at the expense of parliament and the president. The proposed document would allow the military council to review the military's internal affairs, including the budget, armaments and military law. Some observers believe that the SCAF and Tantawi are unwilling to give up their control over the country, and are seeking ways to prolong their oversight after the July 1 deadline. The SCAF has been at odds with the Islamist-dominated parliament, and the presidential election seems unlikely to resolve the tensions between religious and secular politicians. A Moussa or Shafiq victory will likely spell gridlock between the president and parliament. The Muslim Brotherhood has been arguing that, being the largest faction in the legislature, it should get the right to nominate a prime minister and form the government. However, the interim constitution gives that power to the president. A Morsi victory could spell further strife between the Islamists and the military. Although President Mubarak was widely criticized for suppressing political dissent and rigging elections, the conditions in the country's cities have devolved since his overthrow, with reports of rampant crime and public services falling out of service. Many voters want the new president to usher in a new era of peace and stability.
You can share this story on social media: