Thousands turn up for subdued Egypt protests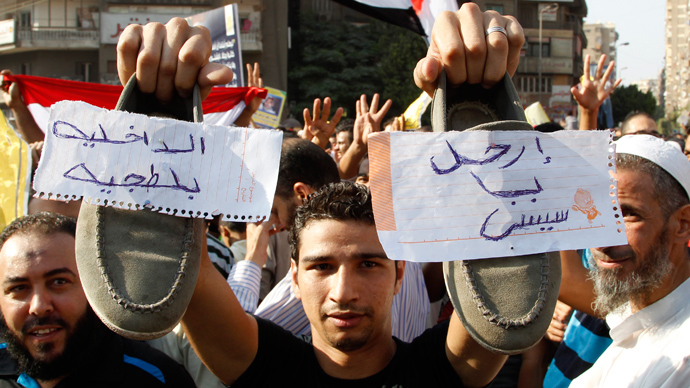 At least 54 people were injured in protests held across Egypt as thousands participated in the 'Friday of Martyrs' calling for more demonstrations against the military's removal of the deposed President Mohammed Morsi.
Mass protests, which were organized by Egypt's Muslim Brotherhood, failed to bring out a high number of people, as the movement struggles to emerge from a bloody army crackdown on its followers.
One person died in clashes in the Nile Delta town of Tanta, 27 were injured in Cairo, 25 in Gharbiya and two in Daqahlia, according to the Health Ministry.
Egyptian security adopted low-level security measures, but put Cairo under an intensive lockdown from dawn as pro-Muslim Brotherhood demonstrators and their allies planned to participate in a day of protests, dubbed the "Friday of Martyrs," which had prompted fears of more bloodshed across the nation's capital.
"We are willing to sacrifice our lives" protesters chanted as they marched through the capital's Nasr city district.  "We promise the martyrs that we will end military rule."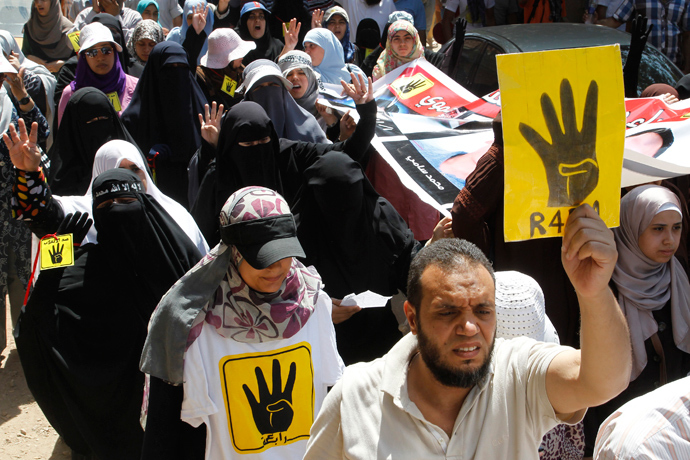 Calls for widespread marches had been made, drawing several thousand people, which while still large, was in stark contrast to the hundreds of thousands staking out the city's squares over the course of the past month. Fighting was minimal in comparison to the bloody devastation Egypt has witnessed in recent weeks.
Armored vehicles and soldiers were deployed to key areas in the city, with mosques and main streets covered. Tahrir Square was barricaded with a forceful military presence, and the presidential palace and Rabaah al-Adawiya mosque were similarly blocked.
The mosque was the site of a weeks-long sit-in, which was broken up less than two weeks ago. Hundreds were killed in the process.
The crackdown on protesters has been a harsh blow to pro-Morsi protesters. Several hundred people have died in the suppressions of protest camps and clashes with military forces as squares were raided this month.
Some 2,000 Islamists also rallied in Cairo's middle class Muhandesseen neighborhood and some 5,000 gathered in the upmarket suburb of Maadi. "The interior ministry are thugs," the protesters chanted.
Police fired tear gas to scatter demonstrators after they clashed with civilian opponents. 15 Islamists were arrested during the same conflict, according to officials.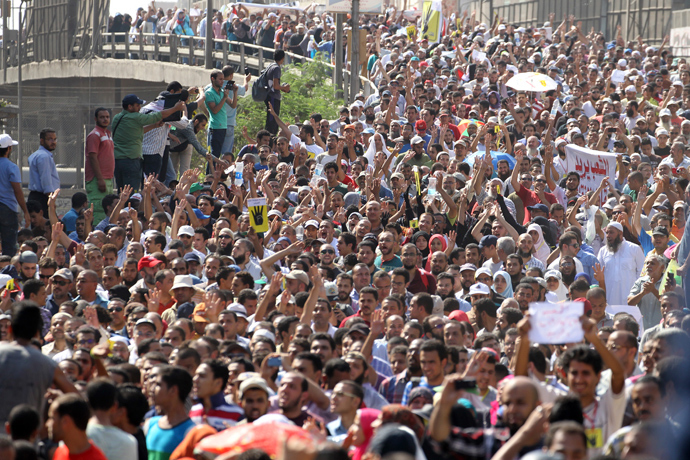 You can share this story on social media: