Rescinding power grab an 'empty gesture': Egypt's opposition rejects Morsi' referendum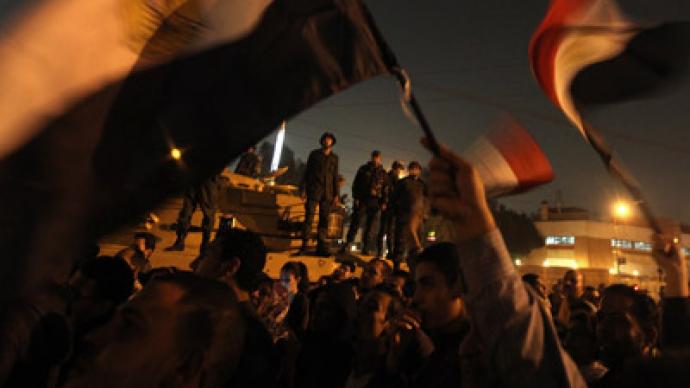 The Egyptian opposition has rejected a constitutional referendum set for December 15, saying it would fail to represent all Egyptians. It comes after President Mohamed Morsi rescinded a decree granting himself sweeping powers.
"The National Salvation Front (NSF) rejects the referendum to be held on December 15," the powerful opposition coalition's spokesman Hussein Abdel Ghani told a news conference. "We are against this process from start to finish."The NSF called for mass demonstrations on Tuesday in protest of the constitution, which it says "lacks consensus."  Drafted by a Muslim Brotherhood-led assembly, the constitution's critics say it ignores personal freedoms, disregards the rights of women and fails to properly represent all Egyptians.An official Front statement said: "Holding a referendum now in the absence of security reflects haste and an absence of a sense of responsibility on the part of the regime, which risks pushing the country towards violent confrontation."The referendum will go ahead as scheduled on December 15.
Egyptian army granted power to arrest
President Morsi granted army officers the authority to make arrests on Sunday, according to the state's official newspaper.Law 107, issued by Morsi, gives officers in the Egyptian Army the right to arrest civilians to "maintain public order," Ahram Online reports, up until the date of Egypt's constitutional referendum, which is scheduled for 15 December.It comes just after Morsi rescinded a decree granting himself near absolute powers in an instantly controversial move that sparked nationwide rioting. The opposition says Morsi's concession of the controversial decree is an empty gesture, since it already achieved its main aim: ensuring the adoption of the draft constitution. But Morsi's supporters say the scrapping of the decree should be enough to please the opposition. "We ask others to announce their acceptance of the referendum result," Muslim Brotherhood spokesman Mahmoud Ghozland said on the party's Facebook page. He also asked whether the opposition would accept the "basics of democracy."Meanwhile, the death toll from last week's violent clashes outside the presidential palace in Cairo has reached eight after another victim died of injuries in a hospital, a health ministry spokesman announced.
Probe investigates opposition leaders' suspected treason
Meanwhile, opposition leaders including former presidential candidates Amr Moussa, Mohammed ElBaradei and Hamdeen Sabbahi are facing a probe into treason and sedition allegations, local Youm7 newspaper reported.Egypt's recently appointed Prosecutor General, Talaat Abdullah, has set in motion a complaint filed by lawyer Hamed Sadekm, who claims that the prominent opposition leaders incited protests and encouraged protesters to storm the presidential palace in order to overthrow Morsi.The complaint also claimed that the opposition leaders "secretly met Israel's former foreign minister Tzipi Livni to drum up domestic turmoil and bring the country to its knees," as cited by Al Arabiya.Those who do not support Morsi show no signs of accepting the referendum, with Egypt's liberal opposition calling on Sunday for more protests.
On Saturday Morsi called a meeting with the opposition, in an effort to quell the violent protests that have shaken the country since the decree was announced on November 22."We have yet to see what will happen in the coming future, but if the president keeps by this referendum, then I'm sure the opposition forces won't move either. So even though we had this [meeting], we're still looking at a divided Egypt and political deadlock," journalist Bel Trew told RT from Cairo. Opposition groups boycotted the Saturday talks, which lasted over ten hours, calling instead for protesters to step up their demonstrations. However, many say the opposition is setting itself up for an uphill battle, as it must face off against Morsi's "hidden agenda."  "If Morsi was genuinely honest about his goals, he would have [canceled the referendum] long ago. But he's pushing a black, secret, hidden agenda on the population and the population – rightly so – smells a skunk," political analyst William Engdahl told RT. But Selim Awa, an official who attended the Saturday meeting, said Morsi would be unable to change the date of the referendum on the draft charter – even if he wanted to. Morsi says that if the constitution is voted down in the referendum, he will call for an election within three months to choose a new constituent assembly.