Egyptian prosecutors launch criminal investigation against Morsi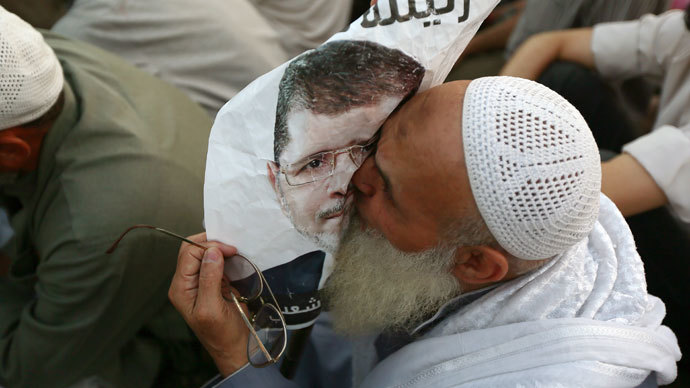 Egypt's public prosecutor's office has begun investigating complaints against ousted president Mohamed Morsi. The former head of state is accused of spying, inciting the killings of protesters, and damaging the economy.
The country's first freely elected leader has been held at an undisclosed location since a military coup removed him from power on July 3. No charges have been pressed against him.

Egypt's legal system allows complaints to be investigated for days or months before formal charges are brought. Such complaints can be triggered by any member of the public or police.

The announcement is an unusual step, as prosecutors typically wait until charges are filed before making any public statements.

Apart from Morsi, eight other Muslim Brotherhood leaders are being investigated – including Supreme Guide Mohamed Badie.

The accused are expected to be questioned in the coming days, according to the public prosecutor's office. Details of those who made complaints were not revealed.

It was announced earlier this week that Badie and several other Brotherhood officials already face charges of inciting violence, though most of them have avoided arrest.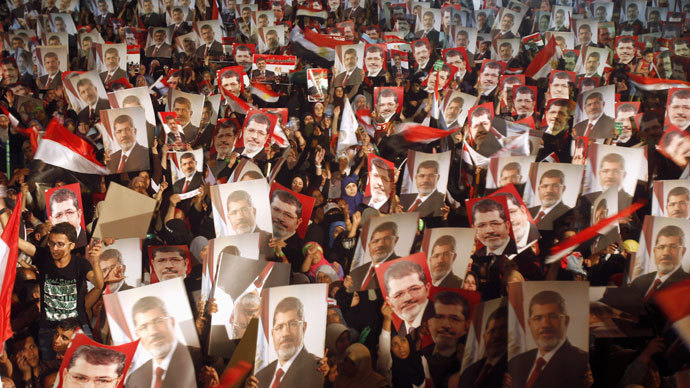 The news comes as international pressure to release Morsi increases, with the US joining Germany's call to "end to all restrictive measures" against the ousted president.

The army claims that it executed the will of millions of people when it ousted Morsi. However, the Muslim Brotherhood believes the military's actions amounted to an undemocratic coup.

Morsi's supporters say they will not stop calling for protests until the former leader is restored to power.  

On Friday, tens of thousands of people turned out for what the Muslim Brotherhood called a "day of marching on," which ended peacefully before dawn on Saturday.

High-ranked Brotherhood figure Essam El-Erian, who is among those facing arrest, has called for more protests on Monday.

"Egypt decides through the ballot box, through protests, mass marches and peaceful sit-ins," he wrote on his Facebook page.  

Meanwhile, interim Prime Minister Hazem el-Beblawi is expected to swear in a new cabinet next week to enforce a military-backed "road map" to restoring civilian rule in Egypt.

"The final composition of the new government will, possibly, be announced on Tuesday or Wednesday," el-Beblawi said, as quoted by ITAR-TASS news agency.

The interim PM said that he will have two advisers, with the future government consisting of 30 ministries.

You can share this story on social media: