5 killed, over 600 injured in Port Said clashes
At least five people have been killed in clashes in Port Said. Egypt's army reportedly moved in to stop clashes between protesters and police, sparked by the transfer of prisoners accused of last year's stadium massacre.
According to latest figures from Egypt's health ministry, at least 600 people suffered injuries during unrest on Sunday.
The crowd reportedly attacked the police station at the Suez Canal city with Molotov cocktails and stones. Law enforcements responded with tear gas and birdshot. Army troops were deployed to contain the violence.
Colonel Ali denied reports of clashes between the army and police, saying that army units were deployed in an attempt to stop the violence. "It is completely untrue that armed forces units in Port Said exchanged fired with police forces during the clashes," Ali wrote.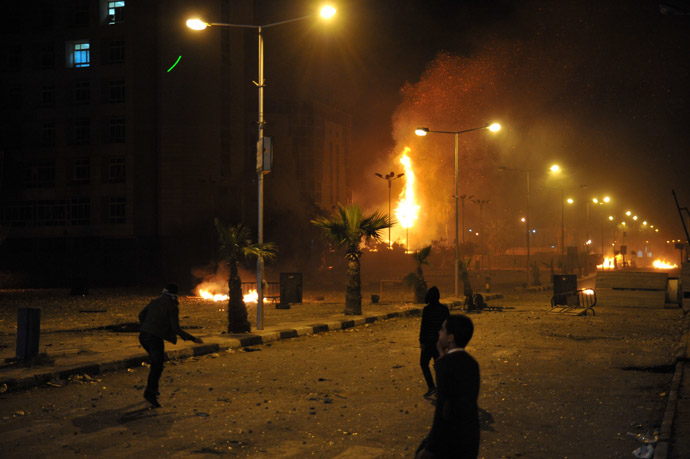 Three more soldiers, including the Colonel-in-chief of the army unit deployed to Port Said were also injured in clashes, reports Ahram.
Most of those injured suffered teargas inhalation while over 30 people were wounded with birdshot and shrapnel, Ahram online cites Helmy El-Hanafy, a health ministry undersecretary in Port Said.
The fresh wave of violence was sparked by the interior ministry's decision to transfer the remaining 39 prisoners charged with igniting last year's deadly stadium clashes in which over 70 football fans were killed to another prison.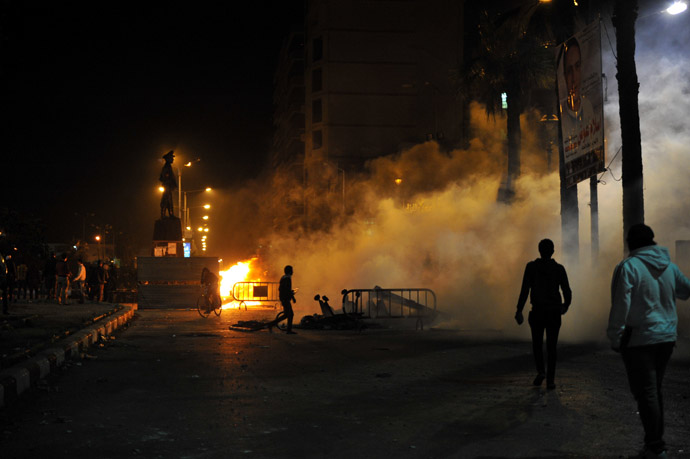 Authorities said they were moving the prisoners to ensure security and stability in the city, after this January's verdicts on the first batch of defendants sparked unprecedented violent protests among the relatives of the accused.

In January, 21 of 73 defendants in the stadium massacre case were sentenced to death. Since then at least 40 people have died in clashes in Port Said.
For several weeks, thousands of people in Port Said have been conducting a general protest demanding justice over the latest deaths and a thorough investigation of last year's events.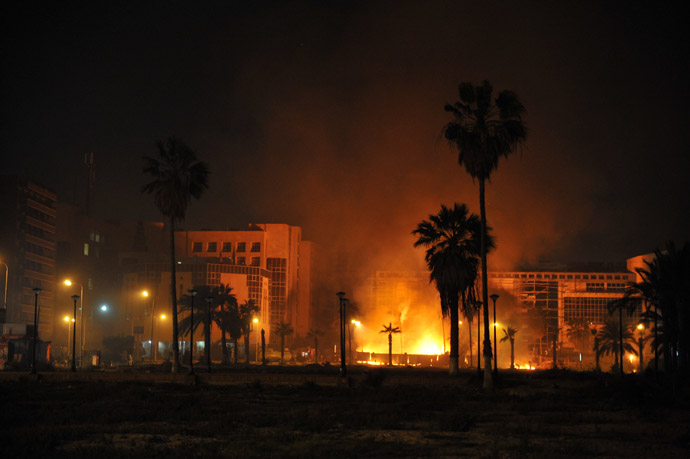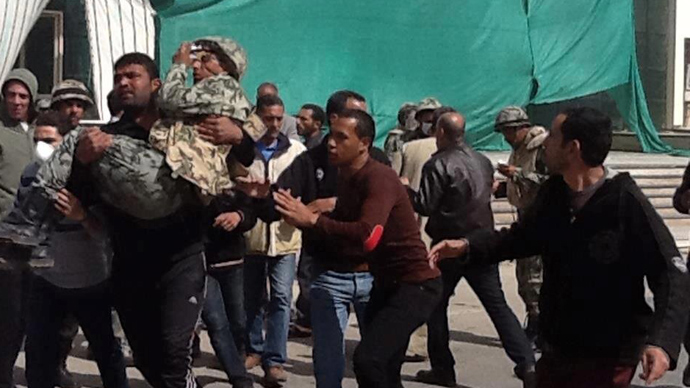 Kerry leaves Cairo amid clashes
Meanwhile in Cairo protesters clashed with police forces in front of the Cairo Semiramis hotel. The mob set police vehicle on fire, forcing law enforcements to respond with tear gas, Ahram reported. Dozens of people were arrested while the number of those injured is still unknown.
Earlier on Sunday, police dismantled tents and removed protesters from the iconic Tahrir square, restoring normal traffic flow there for the first time this year.
Skirmishes came as US Secretary of State John Kerry was leaving Cairo after pledging to release $250m in American aid to support the country's "future as a democracy" and additional $60 million for "direct support of key engines of democratic change."
Kerry and Egyptian president Mohammad Morsi also discussed the need to ensure the fairness of Egypt's upcoming elections, but no specific commitments by the president have been made public.
Kerry's departure from Cairo was delayed for almost two hours as hundreds of football fans blocked the road to the airport, voicing their support of protesters in Port Said.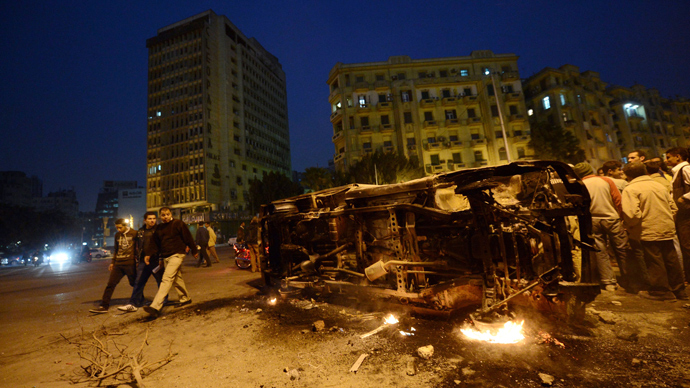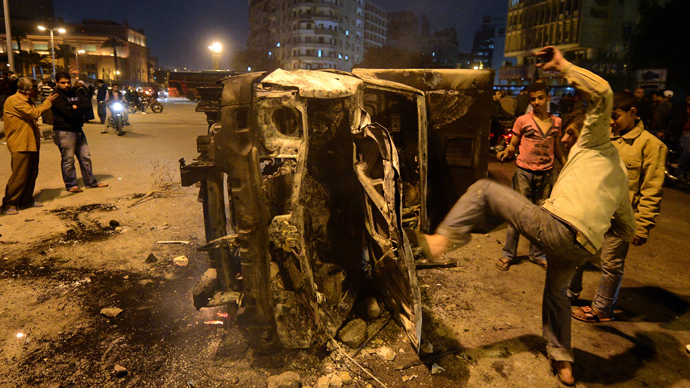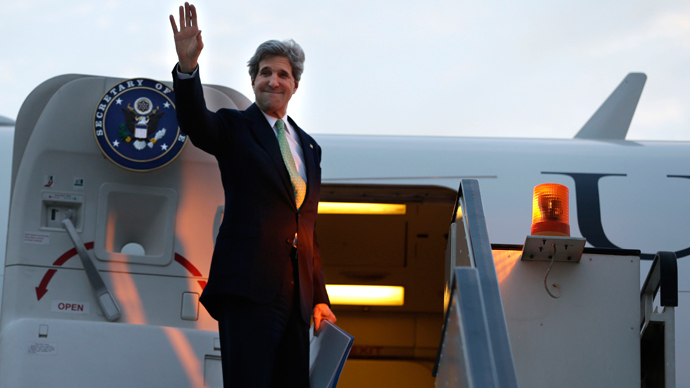 You can share this story on social media: