Egypt's election committee cancels April parliamentary vote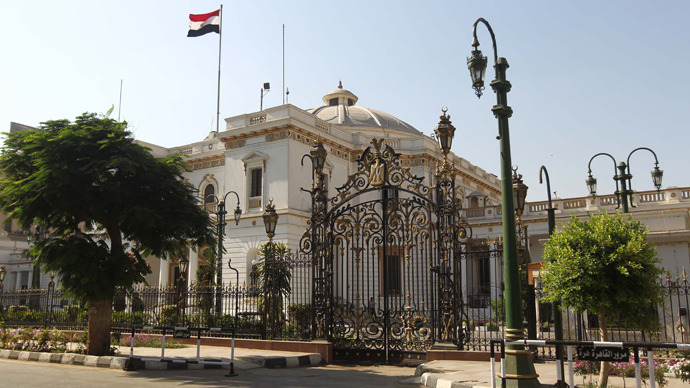 Egypt's election committee has cancelled a parliamentary election slated for next month, after a court ruled against the country's election law, state media reported.
"The Supreme Elections Committee decided to stop the decision that set the dates for the parliamentary elections," the state television said. The commission cited "the details and reasons for the ruling by the Administrative Court announced on Wednesday."
The vote was originally scheduled to take place in four stages from April 22 until June, according to an earlier decree by President Mohamed Morsi. But on Wednesday the country's Administrative Court ordered the cancellation of the decree. Morsi said he will respect the decision, adding that an appeal was unlikely.
Egypt's upper house of parliament - the Shura Council – had earlier cleared the way for Morsi to set an election date by adopting an electoral law that was amended by the Constitutional Court.
Under the new Egyptian constitution adopted in December, the president must secure parliament's approval for his choice of prime minister, thus giving the legislature greater power than it had under ousted leader Hosni Mubarak.
The lower house of parliament – the People's Assembly - was dissolved last year after the Supreme Court ruled that the original law used in the election was unfair.
The latest ruling by the elections committee has thrown the timetable for elections into disarray at a time of social unrest and economic crisis in Egypt. Demonstrators against the rule of  President Morsi have been taking place since mid-November, demanding that he fulfill the goals of the revolution that brought him and his Muslim Brotherhood party to power. began two years ago.  More than one million refugees have fled the country.
You can share this story on social media: