Wholesale presidential pardon: Morsi grants amnesty to Egypt's revolutionary inmates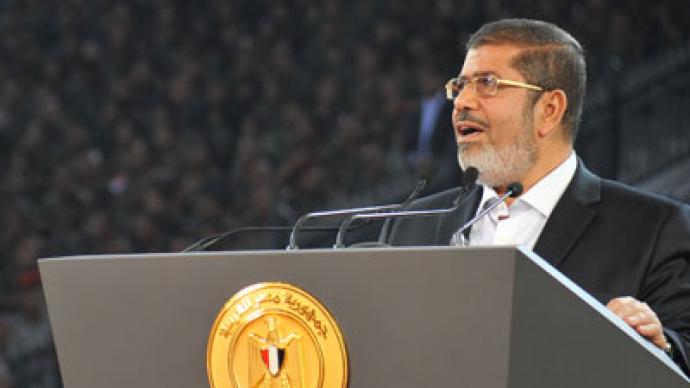 Egypt's President Mohamed Morsi has signed a degree pardoning all those who had been arrested during last year's revolution. The declaration could lead to the release of several thousand people.
The decree announced via Morsi's official Facebook account declares amnesty for actions "committed with the aim of supporting the revolution and bringing about its objectives, in the period January 25, 2011 to June 30, 2012. The only exception will be those accused of first-degree murder.According to the document, people who already have convictions and those who are still under investigation or on trial are all being pardoned.Under the amnesty conditions, the names of those to be pardoned will be published by the attorney general and the military prosecution within one month, the state news agency reports. The announcement comes as Morsi celebrates 100 days in office as the first freely elected president of Egypt following the removal of Hosni Mubarak after more than 30 years in chargeThe timing also coincides with the first commemoration of the Maspero massacre in which 20 Coptic Christian died.
You can share this story on social media: